We are a Brazilian couple which loves to travel.
I, Francisco, love to live in other cultures and to drive :-), she, Helly, loves to travel, to photograph, discover new places and make routes on maps (She probably loves to do it more than she likes me 😉 ).
Helly started this blog as a hobby and did not take it too serious, as a way of living. Now this is changing and I am glad that she has this gift which is, discover new places, and I wish we could use her expertise to help other people around the world.
I am a computer guy who loves to learn languages. In my last trip I had lived one year in Taiwan, such an amazing country!!! Meanwhile she stayed in Brazil designing our trips around Asia and so we did.
Now, I am back to Brazil, and while she goes to work I do the housework.
For now, we are sharing the World Top Top responsibility.
Talking about the posts, we try to get good photos of the places around the web and, when applicable, give the right credit and include a link to its owner profile or website. If, in any case your photo is, proven as yours, and not credited properly, please, contact us on webmaster@worldtoptop.com.
Lastly, I would like to apologize about the ads we put on our website. Last year we had to change our website to a better plan in the webhost company so, to keep our site running and, maybe, help us to give more focus on the website we have to have ads. We have carefully selected the ads companies and we are strict in ask for safe ads only, but, if anything goes wrong and you feel uncomfortable with any ad (or even a post) please contact us, really. We are truly committed to give you the best experience.
We sincerely hope you like it, since our new design, to our passionate posts (almost all of them are Helly's 😉 ).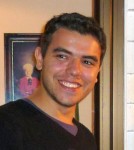 Francisco Santos