The Old Cathedral of Rio de Janeiro dedicated to Our Lady of Mount Carmel, (Portuguese full name: Igreja de Nossa Senhora do Monte do Carmo da Antiga Sé) is an old Carmelite church which served as cathedral (Sé) of Rio de Janeiro from around 1808 until 1976. During the 19th century, it was also used as Royal and Imperial chapel by the Portuguese and Brazilian royal families.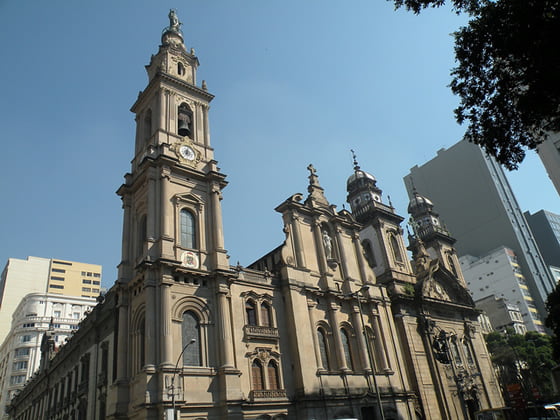 The façades were almost completely remodelled in the early 20th century. Only the lower part of the main façade, with its three portals, is still original.
The Our Lady of Mount Carmel Church, apart from being of exceptional historical value for Rio de Janeiro and Brazil, has one of the most harmonious interior decorations among the churches in the city. The walls, chapels and ceiling are covered with ornate Rococo (late Baroque) woodwork showing lightness and unity in style. The contrast between white and gold gives an elegant touch to the decor. The upper walls of the one-aisled nave have a series of balconies and oval paintings of the Apostles. Above each balcony there is an opening in the ceiling that allows light to enter in the church.
Address: Rua Primeiro de Março, s/n° – Centro – Rio de Janeiro Opening Hours: From Monday to Friday from 8 a.m. to 6 p.m.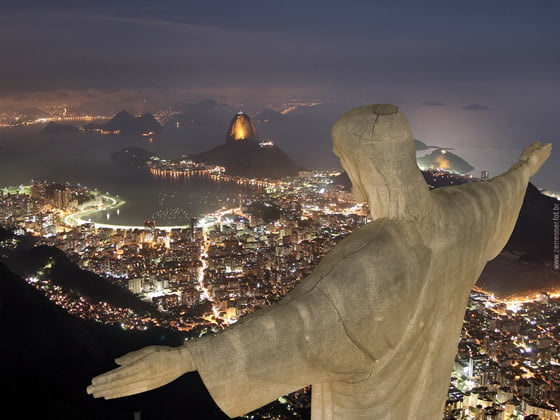 Return to Top Places in Rio de Janeiro