Merlion Park is located near Marina Bay, Singapore. This park is home to an 8.6 meter-tall and 40 ton-weight, water-spouting Merlion. The Singapore's tourism icon is a mythical creature with the head of a lion and the body of a fish. Its name combines "mer" meaning the sea and "lion". The "Singa" or lion head represents Singapore's original name — Singapura — meaning "lion city", and the fish is a tribute to Singapore's history as "Temasek", the ancient fishing village.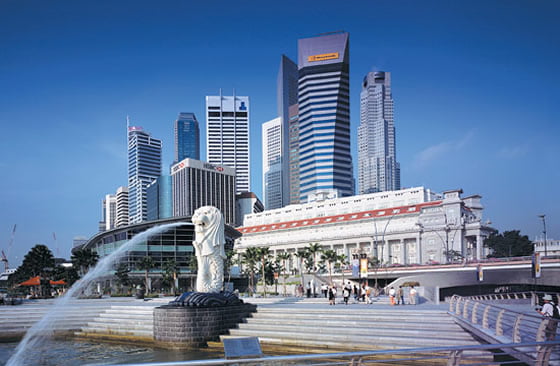 From the viewing deck of the 2,500 square meter park you can take a breathtaking view of the Merlion against the city skyline and the scenic Marina Bay. The area also comprises a promontory with terraced seating, as well as a boat landing point.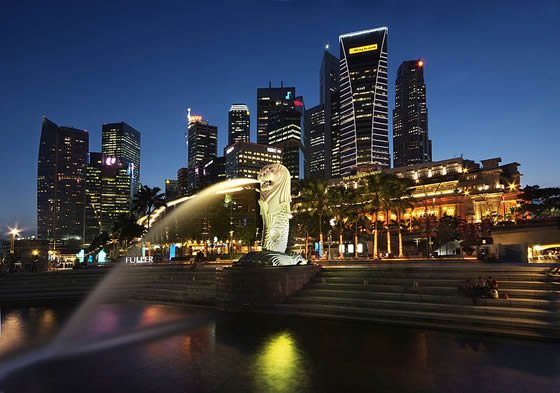 Address: Located beside the address of No. One Fullerton.
Where to stay: Plenty of options on the internet, but you can search on Hotels in Singapore
Click Here to See Merlion Park on Google Maps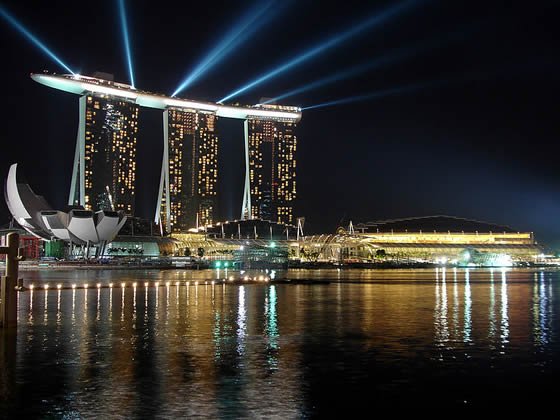 Return to Top Places in Singapore