Last time we've put together an awesome list of the Top 50 Unusual Hotel Structures in the World. Today we'll continue with a similar topic, showing the 16 most strange and unusual hotel buildings in the world.
---
1 – Grand Lisboa Hotel – Macau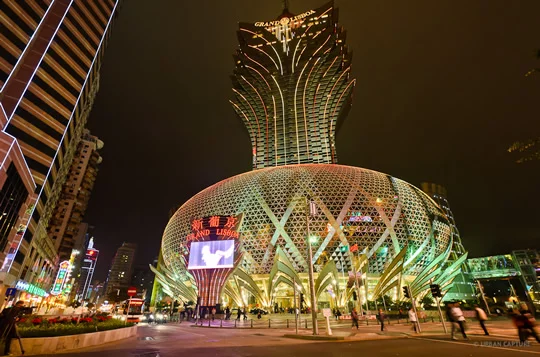 Grand Lisboa Hotel is 258 meters high and shaped like a blossoming Lotus flower. The tower is inspired by the plumes of an exotic headdress of a Brazilian show girl's carnival costume.
Booking options can be found here: Grand Lisboa, Se, Macau
---
2 – Barin Ski Resort – Iran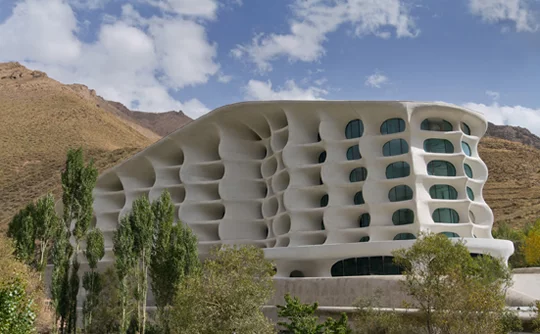 The exterior of Barin Ski Resort was designed to blend with the surrounding snow-covered landscape. Topographic layers instead of ice blocks are put on each other horizontally to make a domical form, inspired by igloos.
---
---
3 – Ryugyong Hotel – North Korea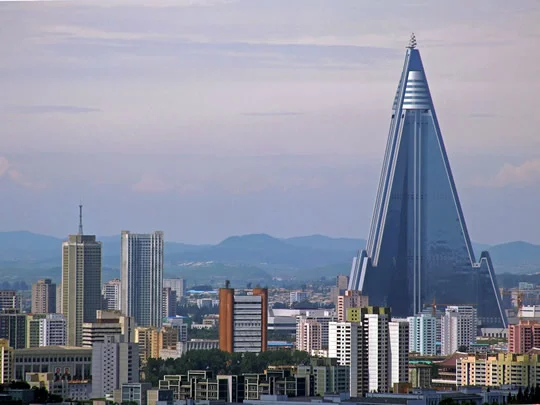 Ryugyong Hotel is a strange 105-storey pyramid-shaped skyscraper. Its construction began in 1987, and it is still unfinished today.
---
4 – Hotel Axis Viana – Portugal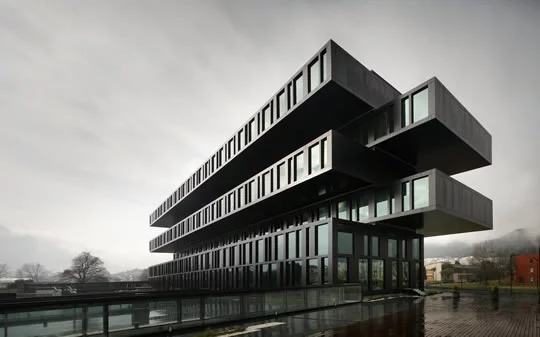 Hotel Axis Viana could be compared with a stack of box file or a giant pile of dominoes.
Booking options for this hotel can be found here: Axis Viana Business & SPA Hotel, Viana do Castelo, Portugal
---
5 – Inntel Hotel – Netherlands
The insane Inntel Hotel is built up from almost 70 stacked traditional Dutch houses, where one building is on top of another, like a pileup of little houses.
For booking options you can check here: Inntel Hotel Amsterdam Zaandam, Zaandam, The Netherlands
---
6 – Aviator Hotel – England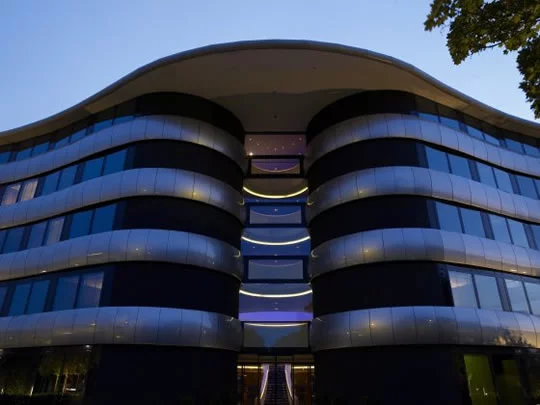 Aviator Hotel has the shape of an airplane propeller and is inspired by the aesthetics of aviation.
Booking and prices for this one here: Aviator Hotel, Farnborough, England, United Kingdom
---
---
7 – Burj al Arab – Dubai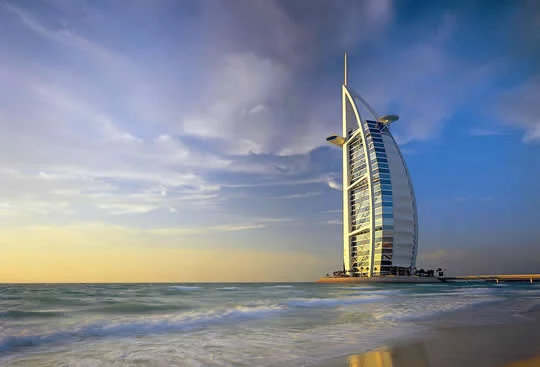 The exuberant Burj al Arab is a hotel designed to look like the sail of an Arabian dhow ship.
Check prices and booking options here: Burj Al Arab, Jumeirah, Dubai, United Arab Emirates
---
8 – Taj Lake Palace – India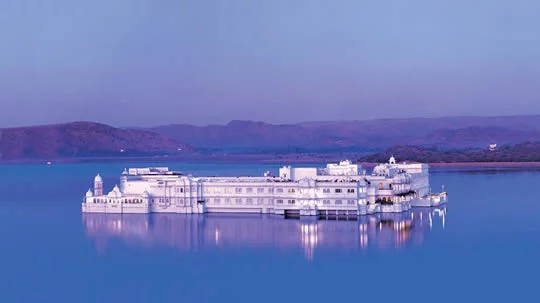 Taj Lake Palace Hotel doesn't feature a weird structure itself. What is unusual in this hotel is the fact that it looks as if it is floating in the middle of the lake.
Prices and booking: Taj Lake Palace Udaipur, Udaipur, India
---
9 – Hotel Unique – Brazil
Hotel Unique has really a unique structure that resembles a watermelon sliced in half.
Prices, address and booking options: Hotel Unique Sao Paulo, Jardim Paulista, Sao Paulo, Brazil
---
10 – Hotel Marqués de Riscal – Spain
The Hotel Marqués de Riscal building has an eccentric shape that reflects the colors of wine in a series of curved and asymmetry elements.
Prices, address and booking options: Hotel Marques de Riscal, Elciego, Spain
---
---
11 – Sheraton Huzhou Hot Spring Resort – China
Sheraton Huzhou Hot Spring is a hotel shaped like a giant doughnut that was partially inaugurated in August, 2013. The whole hotel's exterior is illuminated by LED lamps.
Check prices, and booking options here: Sheraton Huzhou Hot Spring Resort, Changxing, Huzhou, China
---
12 – Buqshan Hotel – Yemen
Buqshan Hotel has the typical architecture of Yemen, and its colorful facade really stands out.
---
13 – Hotel Jested – Czech Republic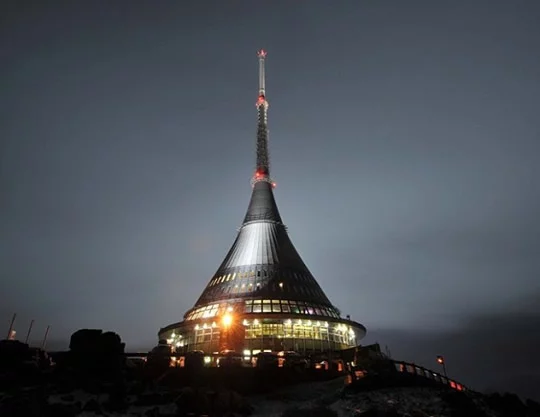 Hotel Jested is below a strange tower structure that resembles a high pagoda. It is actually a television transmitter designed to extend the silhouette of the mountain it tops.
See prices and booking options here: Hotel Jested, Liberec, Czech Republic
---
14 – Tianzi Hotel – China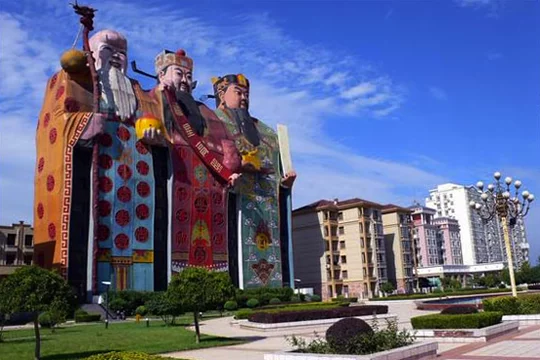 Tianzi Hotel is a strange 10-story building that depicts Fu, Lu and Shou (Chinese gods that symbolize good fortune, prosperity and longevity). It holds the record of being the biggest image hotel in the world.
15 – Dunmore Pineapple – Scotland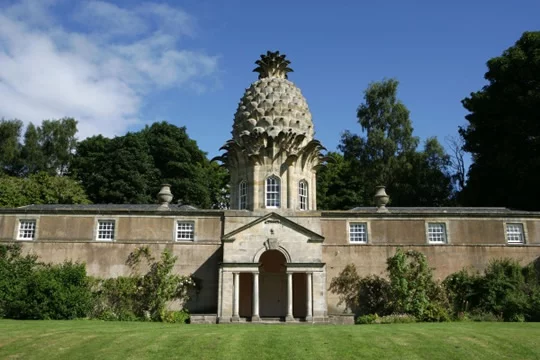 The Pineapple is an eccentric summer house that features a pineapple-shaped cupola. The building's hothouse was used for growing pineapples. In fact, it is not a hotel, but it may be rented as a holiday home.
---
Marina Bay Sands Hotel building consists of three towers that are connected by a 340 meter-long sky terrace on the roof, named Sands SkyPark, which resembles a ship and stands 191 meters from the ground.
This beautiful hotel booking prices can be check here: Marina Bay Sands, Marina Bay, Central Singapore, Singapore