We're back to this amazing country! Today we will continue the list of the Top 15 Places to Visit in Taiwan (part one is here).
This time you will discover even more places in the Formosa island, like the Mount Jade, where the mysterious Formosan Black Bear hides. You will also see the beautiful geopark of Yeliu and many other amazing places you can spot only there. Are you ready? Enjoy it!
Taroko National Park (太魯閣國家公園)
Despite the Japanese sound the name Taroko has, its origin comes from the name of one of the Taiwanese tribes, Truku, which means "Human Being" in their language.
The park is gorgeous, well maintained, and has so many things to do that we definitely should make a post – or a series of posts – just for what this park has to offer. My advice here: When in Taiwan, do not miss it!
The Bell Tower above Eternal Spring Shrine, Water Curtain Cave, and the Chingshui Cliff are only some of the gorgeous attractions you will find there.
The park admittance is free. Yes, you got me right, you pay nothing, nada, zero cents to enjoy this place. When in there, your first stop should be the Visitor's center. They are not only nice to visitors but also very useful, providing tourists information about the weather, trails under maintenance and other important tips for those who want to explore the place.
---
Yushan National Park (玉山國家公園)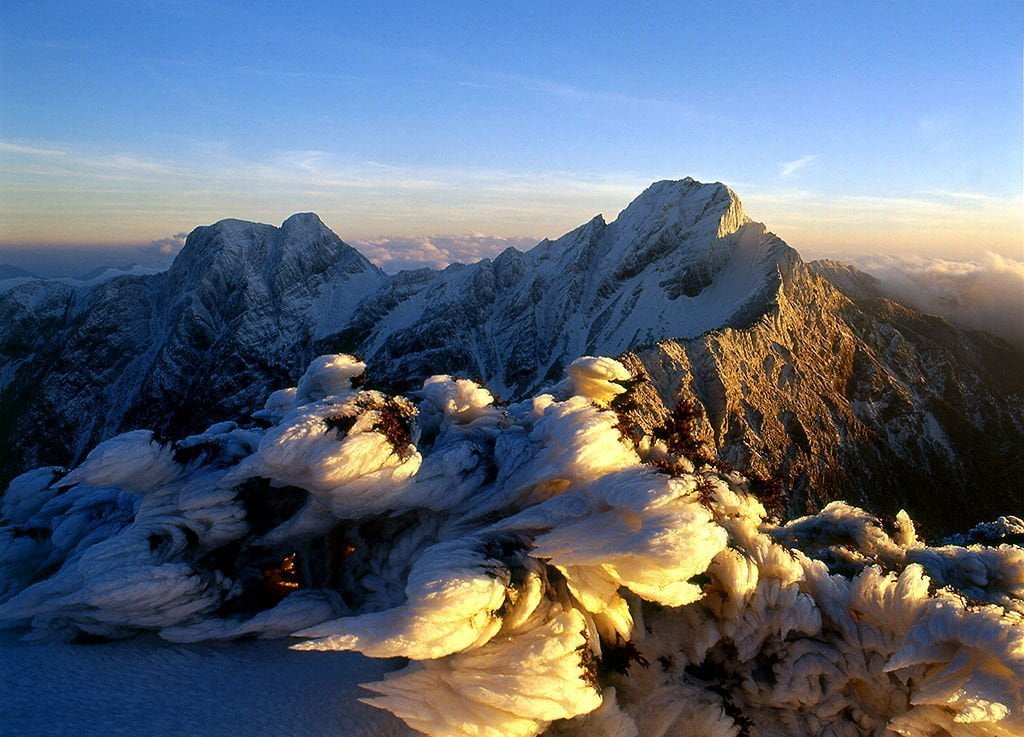 Home of the Jade Mountain – or Yushan – the highest peak in Taiwan at 3,952 meters (12,966 ft) above sea level, and the adorable Formosan Black Bear, an endangered bear species, the Yushan National Park is a place that deserves respect for all the nature and incredible experiences it has to offer.
If you plan to do a hike to the top of its famous mountain (please do it!), then you should first get a permit, and become more knowledgeable about the trail you want to take.
The Wikitravel website is a good source of information: https://wikitravel.org/en/Yushan.
---
---
Tianliao Moon World (田寮月世界)
Named after its similarity to the landscape of the Moon surface, these badlands are so beautiful and so accessible that is a shame not to visit it.
---
Yeliu Geopark (野柳)
Yeliu Geopark is a place to use your imagination. There you can find many interesting rock formations, like the Beehive, the Fairy Shoe, and the iconic Queen's Head.
---
Fugui Cape (富貴角)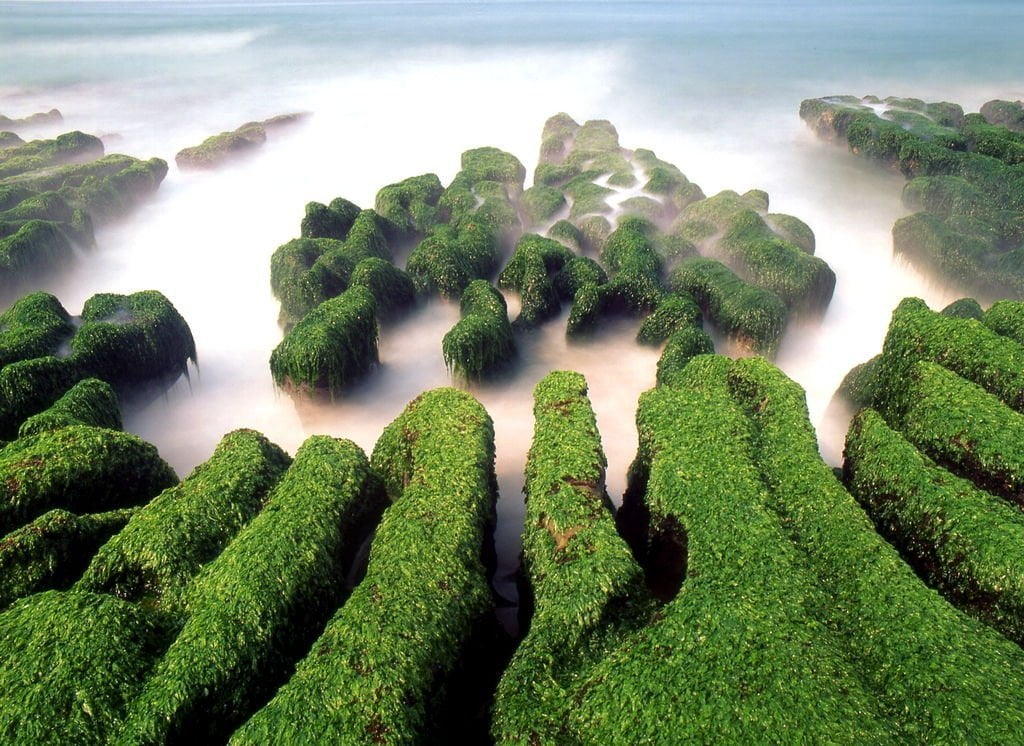 It is Taiwan's most northern point, where you can get nice views from and of the lighthouse, see the Shimen cave, and take a picture of the special sea carved rocks.
In the months of September and October, the Fugui Jiao Park become one of the hosts of the Shimen district's kite festival.
---
Nanya Rock Formations (南雅奇石)
Also in the northernmost part of Taiwan, the beautiful rock formations, with beautiful striped patterns, and sea-eroded coral shore are reasons to spend some time there.
---
---
Pingxi (平溪) – Sky Lantern Festival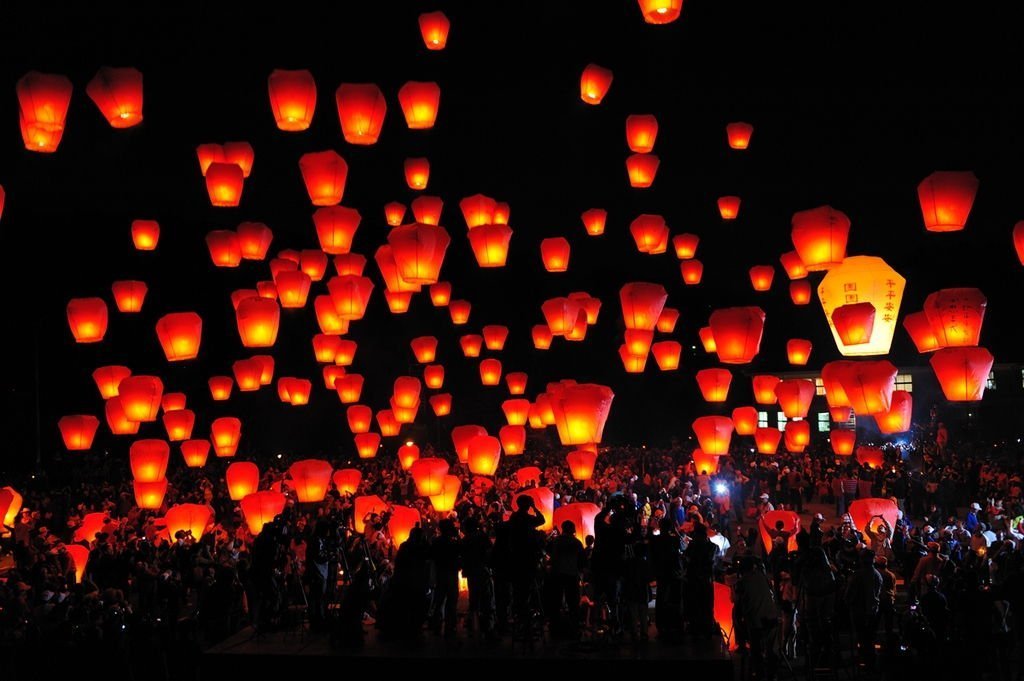 From the moment people are preparing themselves, putting their hopes and dreams into the lanterns, to the moment the sky is taken by so many of them, the Sky Lantern Festival in Pingxi is certainly an event that needs to be experienced.
The Pingxi Sky Lantern Festival celebration starts on the 15th day of the first lunar month, after Chinese New Year, typically in mid-February.
---
Taipingshan National Forest Recreation Area (太平山國家森林遊樂區)
Taipingshan is one of Taiwan's major national forest recreation areas and is shrouded in mist for much of the year, which makes this area a great place to have an amazing view of the sunshine.
If you like hot springs, then you should pay a visit to Jioujhihze Hot Spring. It is a spring with no odor and clear water.
Nearby hotels: Hotels in Taiping
Shei-Pa National Park (雪霸國家公園)
Home of 51 mountain peaks, including Daxueshan, the second highest mountain after Yushan, Shei-Pa is another great national park to visit in Taiwan.
Many people consider this mountain scenery to be Taiwan's best.
---
Green Island (綠島)
Once a penal colony, Lu Dao (Green Island) today is one of the best places for snorkeling, scuba diving, walking and relaxing in Taiwan. When in there, visit the Nan Liao Village, for a walk (or a great sunset), take a look at the Lighthouse to have a nice view of the area, or go to Chai Kou, a great spot for snorkeling and diving.
Make yourself a favor and give the Green Island a try.
More information: The occasional Traveller
---
---
Bagua Mountain Scenic Area (八卦山脈)
The first thing to do there would be the walk to the top of the mountain – a 40 minutes walk – where a giant statue of Buddha waits for you (you can even go inside it!). From there you will have a panoramic view of the complex.
---
Sun Link Sea Forest Recreation Area (杉林溪森林生態渡假園區)
Taiwan has so many amazing places for hiking, but this one is special. It is not only beautiful but also peaceful. Its lakes, stones, bridges, and waterfalls will make yourself immersed and yearning for more.
---
Orchid Island (蘭嶼)
The Orchid Island is the perfect place to spend a day or two. There you will find strange rock formations, beautiful boats related to the aboriginal Yami culture, that remains strong in that place, and good beaches to admire.
---
Siraya National Scenic Area (西拉雅國家風景區)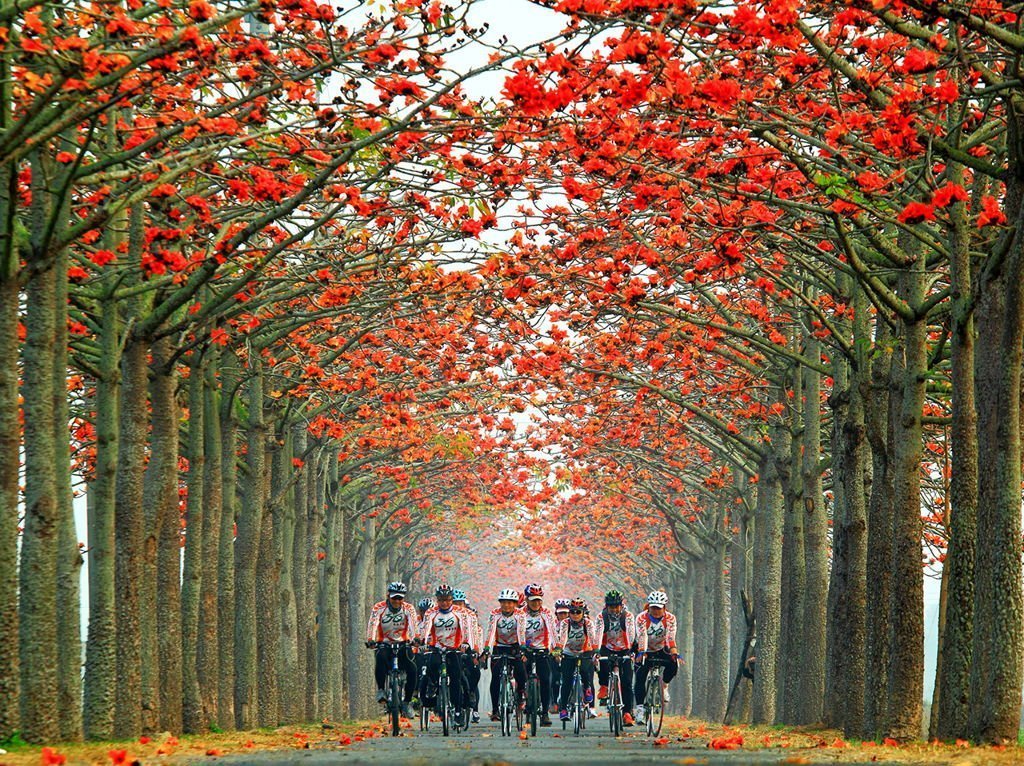 This is a huge place with many things to do. Not only that, but Siraya is also a major farm produce area, where you can find fresh fruits and other products all year long.
---
Taiwan Glass Hall (台灣玻璃館)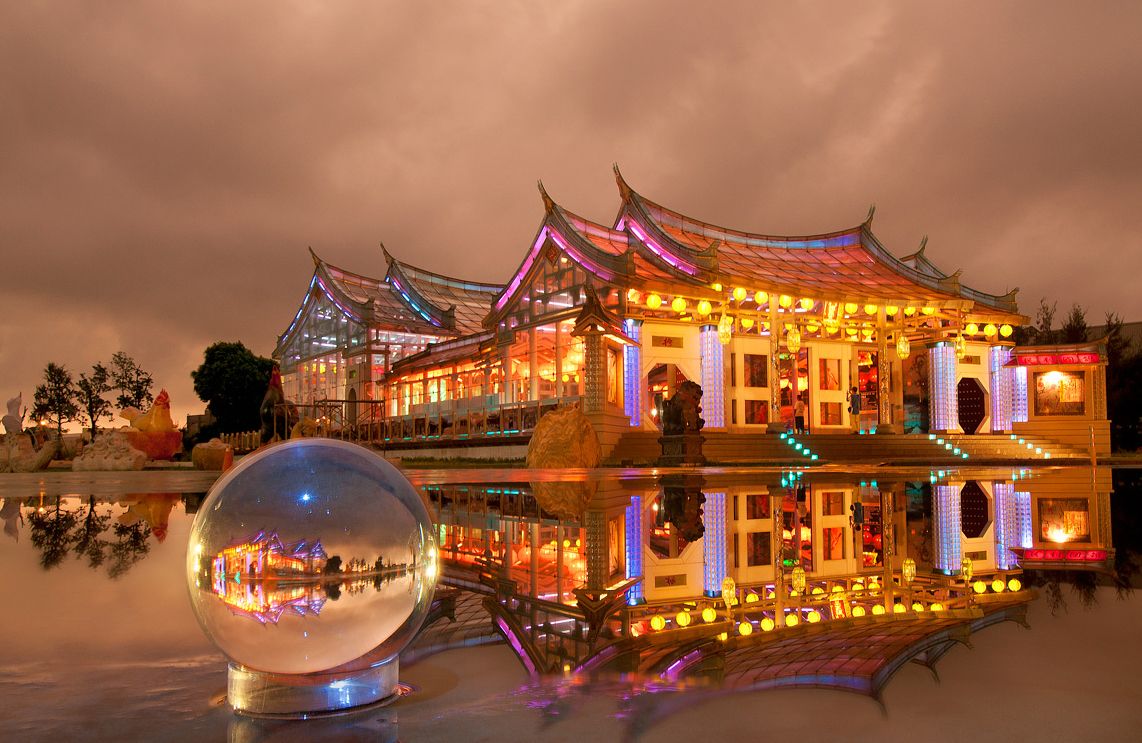 The Taiwan Glass Gallery is an attraction worth a visit. The gallery is divided into categories, such as furniture glass, decorative glass and art, and more. When in there, be sure to experience the glass maze 🙂