Bridalveil Falls is one of the most prominent waterfalls in the Yosemite Valley, California – USA. Its white waters fall free with remarkable force from the edge of the valley for 188 metres (617 ft.) against the dark background of conifers all year round.
If you like waterfalls, please, don't forget to check our Top Waterfalls In the World 2 🙂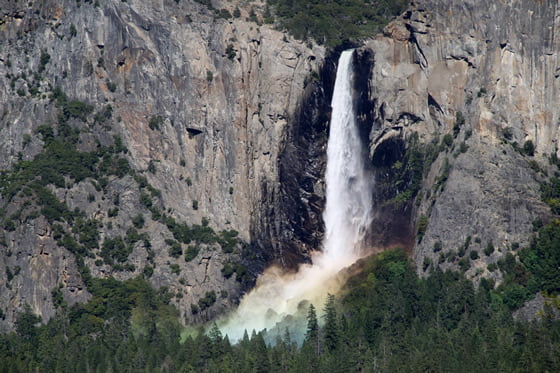 In the spring, when the snow has just begun to melt and the water levels are at their highest, the fall is incredibly powerful. Later in the summer, it is still great, but loses its grandeur after all the snow is melted. Bridalveil Fall gets its name (and also its Indian name of Pohono, which means Spirit of the Puffing Wind) from the way the canyon breezes blow it. When there is enough wind the spray is sent back up over the lip of the fall. Sometimes towards the late afternoon, you can see a rainbow arcing near its misty base.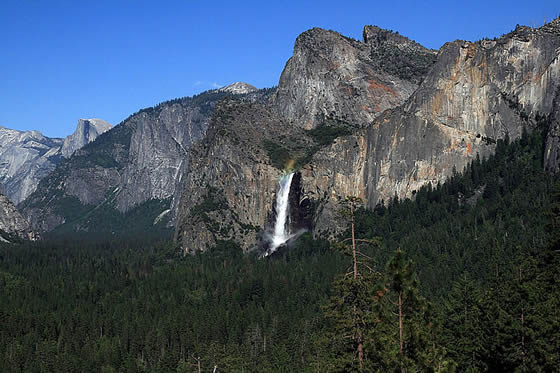 There are many ways to see the beauty of this waterfall, but the most beautiful viewpoints are the Tunnel View (where you can take your shot at replicating that Gates of Yosemite photograph), the Valley View and the view across the Merced River.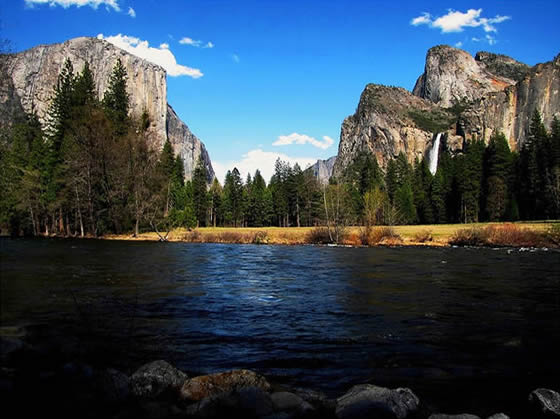 Bridalveil Falls Location
Bridalveil Fall, Yosemite, Califórnia, USA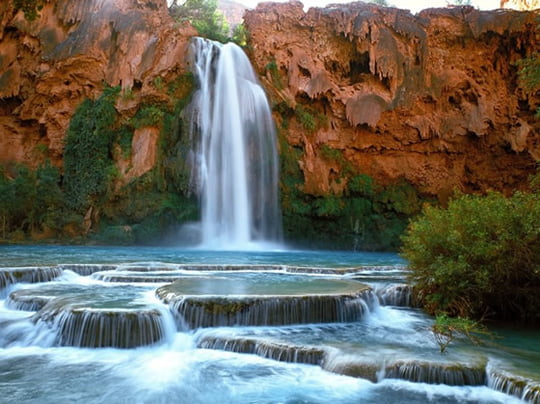 Return to Top Waterfalls in the World