Despite being a hotel, the magnificent Emirates Palace is a national landmark and one of the most expensive hotels ever built, only surpassed by Marina Bay Sands in Singapore.
It also has the distinction of being one of the few 7-star hotels in the world, next to Burj Al Arab in Dubai. The main Palace building stretches over a kilometer from wing to wing, and its beautifully landscaped gardens spread across 100 hectares with palms and fountains. It also offers 1.3 km exclusive white sand beach and sparkling pools.
The design of the hotel incorporates the beauty of traditional Arabian elements. Its external architecture boasts 114 impressive domes that rise up to 60m and glisten in the sun, resembling pure gold.
The entire interior of the hotel is decorated with 86,114ft² (6,000m²) of 22-carat gold leaf and 1,002 Swarovski crystal chandeliers, the largest weighing 2.5 tonnes. The main central building houses an expansive marble floor and a large patterned dome above, picked out in gold.
Another memorable Palace feature is its two handmade wall display carpets, portraying the Palace itself and each weighing a tonne. Many of the 400 luxury rooms and suites are finished in gold and marble and feature state-of-the-art entertainment systems. The hotel has six suites reserved solely for royalty and dignitaries.
To get an idea of just how extravagant the Emirates Palace is, the hotel has even an unique ATM that dispenses solid gold bars and 11 pounds (5 kilograms) of pure edible gold gets incorporated into the hotel's desserts each year.
This wonderful, luxury hotel is also a cultural hub of the city and inside it there is even the Barakat Gallery, which offers exquisite fine art from ancient China, Egypt, Africa, Greece and Rome.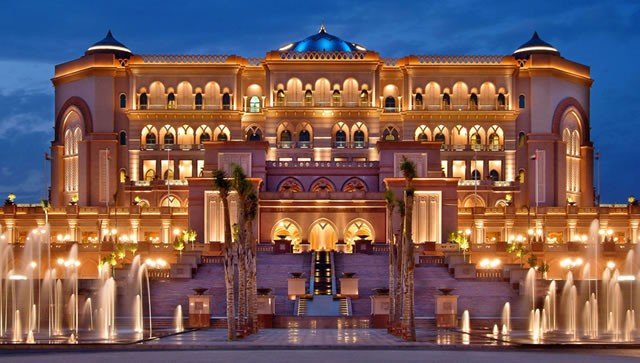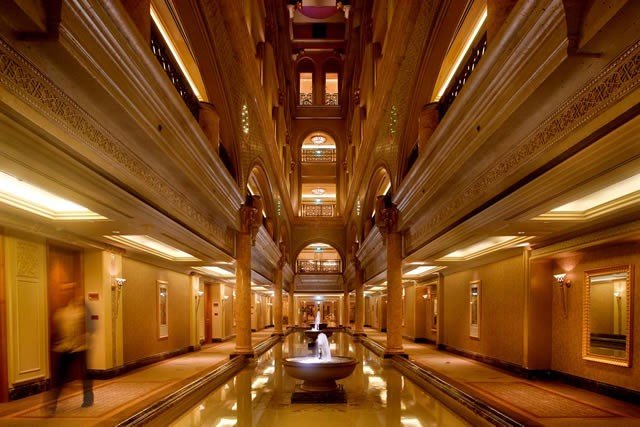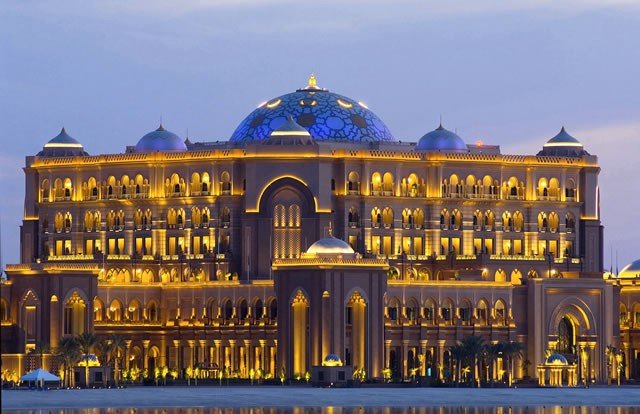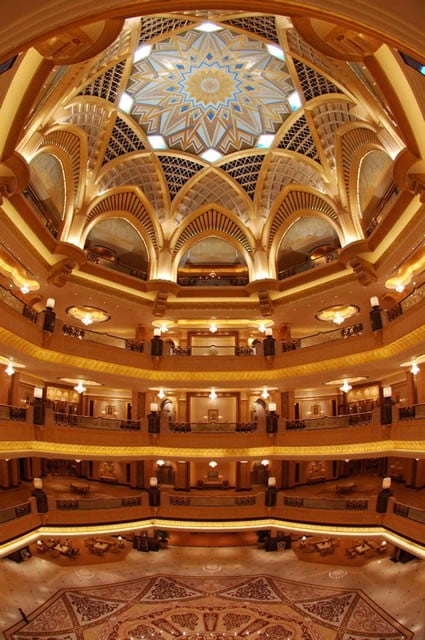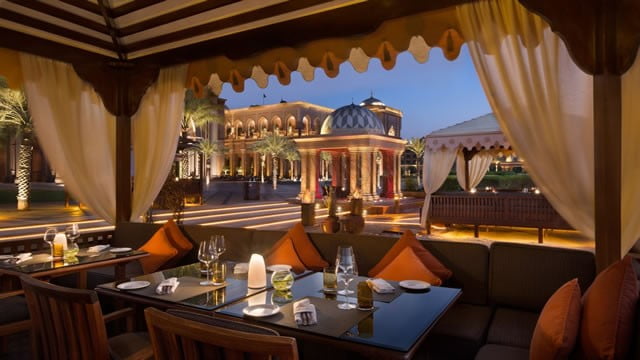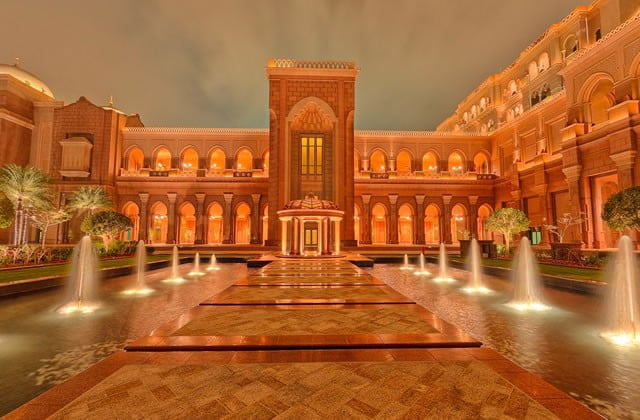 You don't have to check in to check out the Emirates Palace, since the hotel welcomes any non-residents to come and enjoy the hotels surroundings on an afternoon tea. Visitors can also experience the property with a meal at one of 20 different places to eat.
You can check prices and availability here: Emirates Palace Hotel Abu Dhabi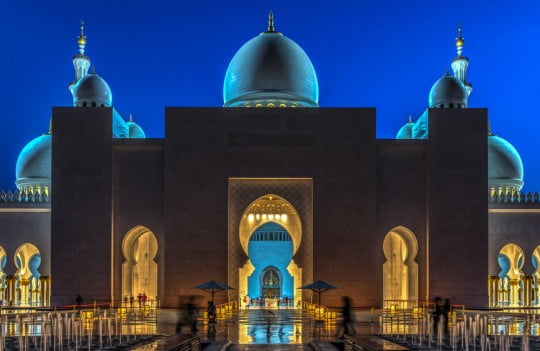 Return to Top 13 Places in Abu Dhabi