Esplanade – Theatres on the Bay is a stunning waterside building located on six hectares of waterfront land alongside Marina Bay near the mouth of the Singapore River. Officcialy opened in 2002, this architectural icon with its distinctive twin shells is the center of performing arts in Singapore.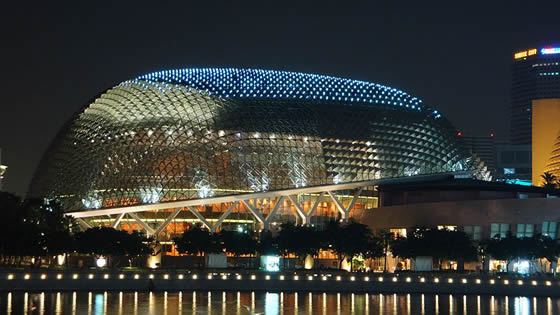 Surrounded by the high-rise buildings of Singapore, Esplanade is also designed to be viewed from above. The unique architectural design has been said to have an appearance similar to either a durian (a tropical fruit) or the eyes of a fly.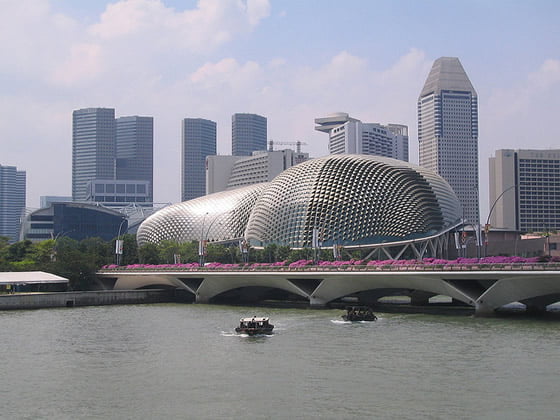 Aluminum sunshades don the roof of the Esplanade. The all-enveloping façade system changes pattern to suit the orientation, providing solar shading and controlling the internal environment of the pavilions.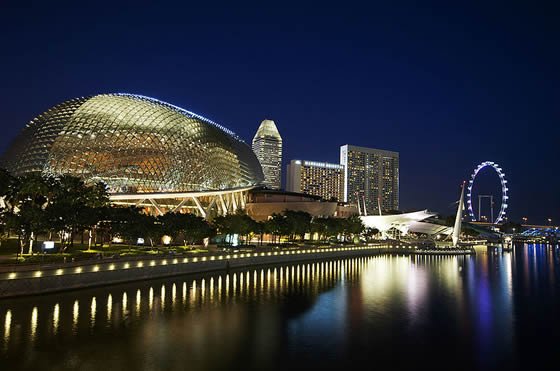 The rounded architectural forms contain a 1,600-seat concert hall and a 2,000-seat theatre for the performing arts; the Esplanade Mall is accessible through an entry point located between these 2 halls.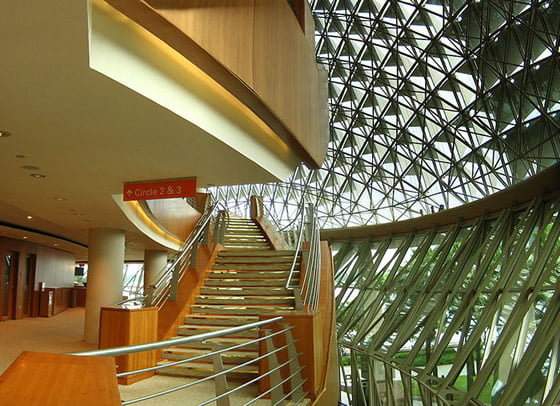 Address: 1 Esplanade Dr, Singapore 038981 Esplanade Box Office Opening Hours: 12pm to 8.30pm (including Sundays and Public Holidays)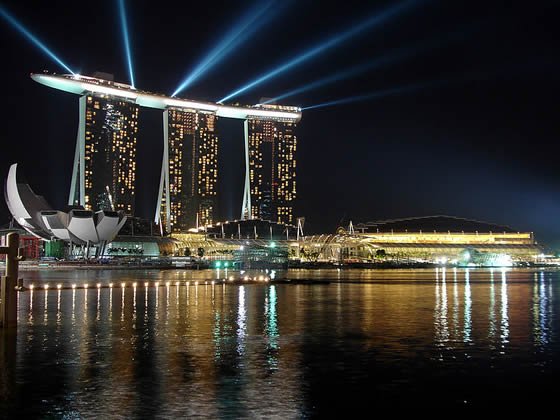 Return to Top Places in Singapore