The breathtaking Iguassu Falls (in Portuguese, Cataratas do Iguaçu and in Spanish, Cataratas del Iguazu) are part of a National Park with the same name, divided between Brazil and Argentina. It can be reached from two main towns on either side of the falls: Foz do Iguaçu in the Brazilian side and Puerto Iguazú in the Argentine.
If you like waterfalls, please, don't forget to check our Top Waterfalls In the World 2 🙂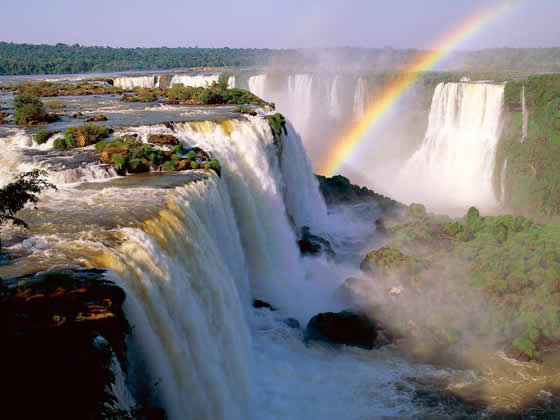 Numerous islands along the 2.7-kilometre (1.7 mi) long edge divide the falls into about 275 separate waterfalls and cataracts, varying between 60 metres (200 ft) and 82 metres (269 ft) high. About half of the river's flow falls into a long and narrow chasm called the Devil's Throat (Garganta del Diablo in Spanish or Garganta do Diabo in Portuguese). The Devil's Throat is U-shaped, 82 meter (270 ft.) high, 150-meter (152 ft.) wide, and 700-meter (2296 ft.) long.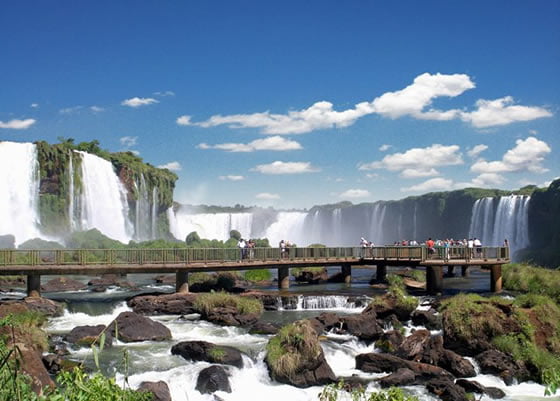 Iguassu Falls affords great views and walkways and its shape allows for spectacular panoramic vistas. At one point a person can stand and be surrounded by 260 degrees of waterfalls. Luxuriant forests full of macaws, parrots and toucans enhance this incredible sight. The mist caused by the falls, boils up all around, causing almost permanent rainbows. From December to February, the rate flow of water going over the falls may reach 450.000 cubic feet (12.750 cubic meters) per second.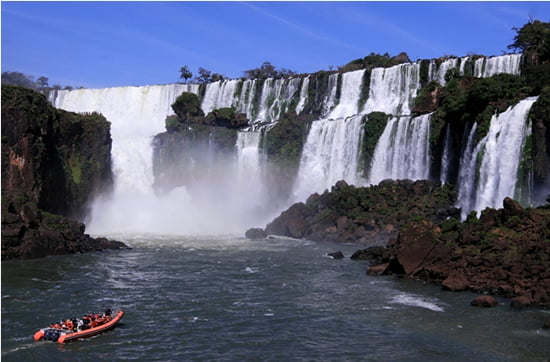 Iguassu Falls Location
Iguassu Falls – Foz do Iguaçu/Puerto Iguazú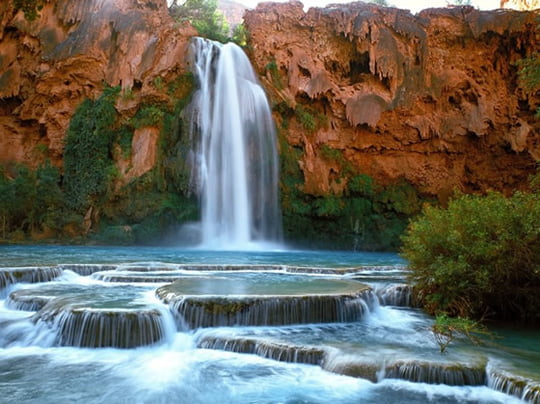 Return to Top Waterfalls in the World