The greatest wealth of the São Bento Monastery (Mosteiro de São Bento) in Rio de Janeiro is the baroque Church of Our Lady of Montserrat, completed in 1798.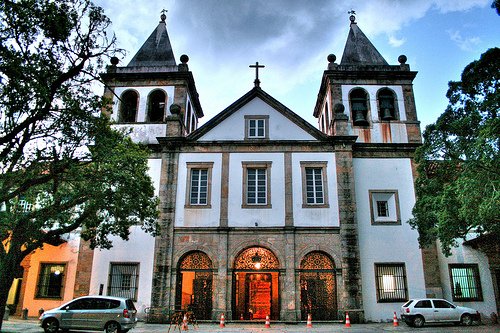 The facade has a mannerist style, with three arches at the entrance and a triangular pediment. Two towers topped by pyramidal pinnacles flank the entrance. Passing the entrance arch is a tiled porch and iron gates of the nineteenth century.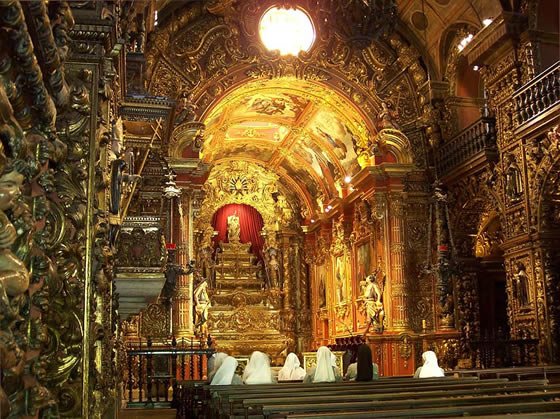 It's amazing the contrast between the austere aspect and purposefully unassuming from the outside, and the wealth of its interior, with the lush baroque-rococo carvings with phytomorphic motifs, the incredible gold plating, the rosewood bars and panels of the seventeenth century.
The tubes of the old organ, which date back from 1773, are linked to the current one and accompany the Gregorian chant sung by the monks at the crowded Sunday Mass of 10 am.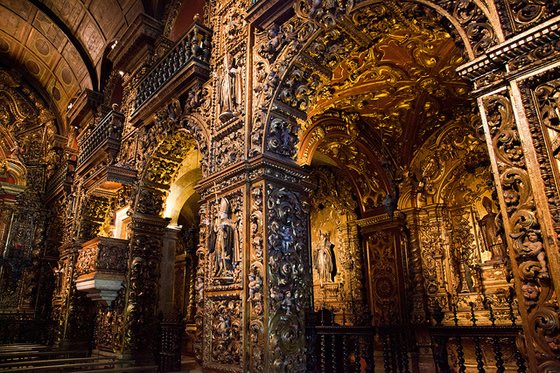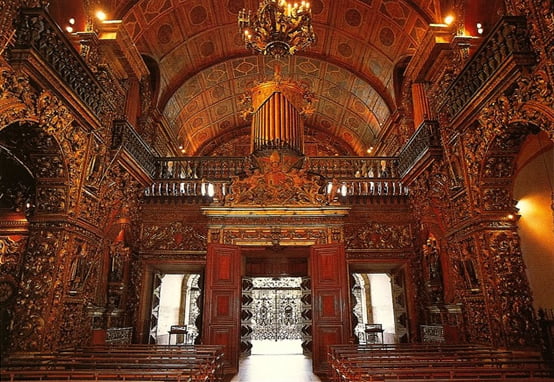 Address: Rua Dom Gerardo, 68 – Centro – Rio de Janeiro Opening Hours: From Monday to Sunday from 7 am to 11 am and from 2:30 pm to 6 pm.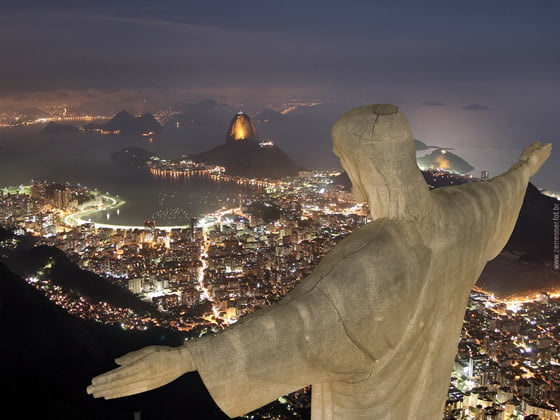 Return to Top Places in Rio de Janeiro