Ban Gioc Falls or Detian Falls are 2 waterfalls located in Daxin County on the Chinese side, and in the district of Trung Khanh, on the Vietnamese side. The Ban Gioc waterfall crosses the boundary between China and Vietnam and joins with the Banyue Waterfall in Vietnam.
If you like waterfalls, please, don't forget to check our Top Waterfalls In the World 2 🙂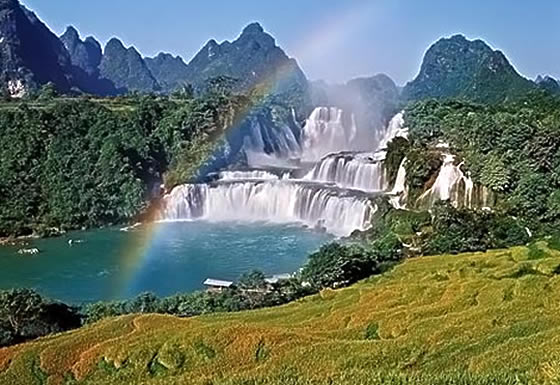 It is the largest waterfall in Asia and the fourth largest waterfall along a national border in the world, with over 200 meters (656 f.) wide and a drop of more than 70 meters (229 ft.). Below it, there is a deep pool more than 200 meters (656 f.) wide and over 30 meters (99 ft.) depth. Surrounded by picturesque karst peaks, its water rushes down a three-tiered cliff and is separated into three falls by rocks and trees.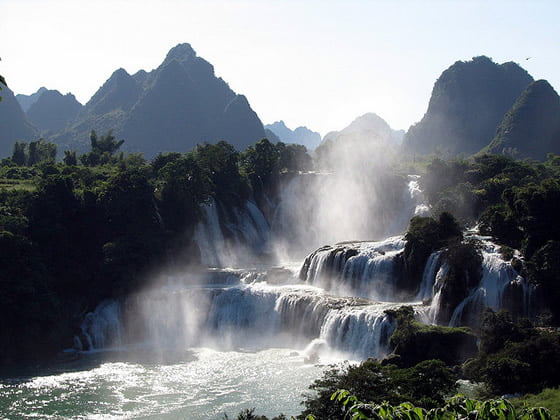 The scenery changes according to the seasons through the year. In spring, the flame-red blossoms are in full bloom. In autumn, the waterfall surroundings turn golden-yellow. In the summer, the waters become stronger and violent and during winter the fall's clear waters drop slowly.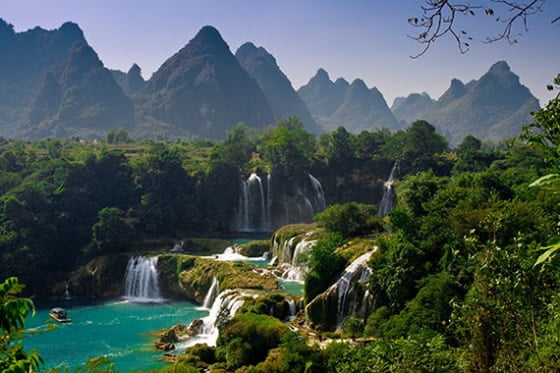 Ban Gioc or Detian Falls Location
Thác Bản Giốc, Cao Bang, Vietnam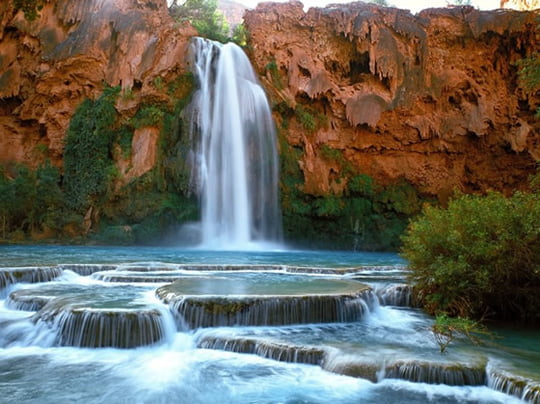 Return to Top Waterfalls in the World