The Rio de Janeiro Carnival is a world famous festival held before Lent every year and considered to be the biggest carnival in the world. The carnival parade is filled with people and floats from various samba schools. The purpose of the parade is for samba schools to compete with fellow rival schools. Each school chooses a theme to try and portray in their entry. The samba schools, social clubs representing a particular neighborhood, work and practice all year around to build the best floats and costumes to represent their themes, and to include the best music they can from their band called "bateria".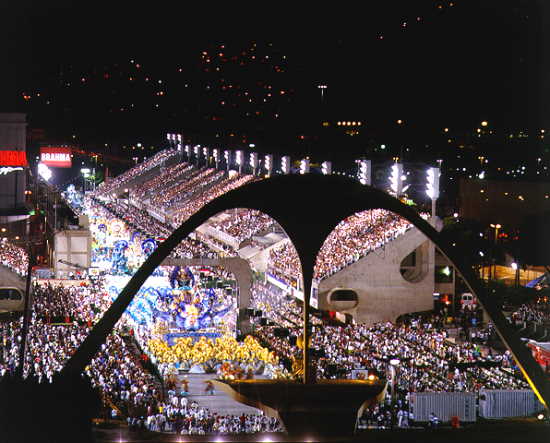 The Rio Carnival Parade takes place in the Sambadrome, ("Sambódromo Marquês de Sapucaí", in Portuguese), which was designed by Oscar Niemeyer and built in 1984. It consists of  a 700 metres stretch of the Marquês de Sapucaí Street converted into a permanent parade ground with bleachers with capacity of 90,000 people, built on either side for spectators.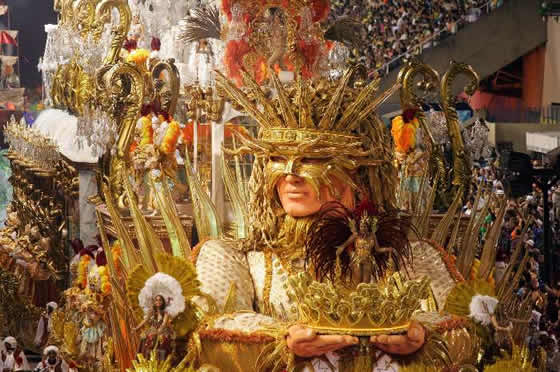 Tourists can also participate in the Rio Carnival Parade with a real samba school dressed up with colourful costumes! If you want to join the parade in Rio Carnival, first of all you should get in touch with the samba school you want to be part of it to choose your costume.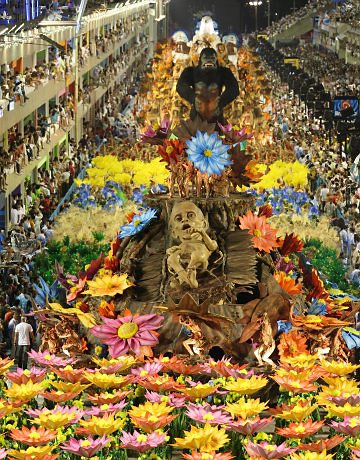 For further information about "How to participate in Rio Carnival Parade" visit this website: www.rio-carnival.net Below, there is a list with the contact and websites of each Samba School in Rio de Janeiro, so you can establish a contact:  
Escola de Samba Beija-flor de Nilópolis:
Address: Rua Pracinha Wallace Paes leme, 1.025 – Nilópolis
Phone: 55 (021) 2791-2866
Website: www.beija-flor.com.br
Escola de Samba Acadêmicos do Grande Rio:
Address: Rua Almirante Barroso, 5 e 6 – Duque de Caxias
Phone: 55 (021) 2771-2331
Website: www.academicosdogranderio.com.br
Escola de Samba Imperatriz Leopoldinense:
Address: Rua Prof. Lace, 235 – Ramos
Phone: 55 (021) 2560-8037
Website: www.imperatrizleopoldinense.com.br
Escola de Samba Estação Primeira de Mangueira:
Address: Rua Visconde de Niterói, 1.072 – Mangueira
Phone: 55 (021) 2489-4088/ 2518-8327
Website: www.mangueira.com.br
Escola de Samba Mocidade Independente de Padre Miguel
Address: Rua Coronel Tamarindo, 38 – Padre Miguel
Phone: 55 (021) 3332-5823
Website: www.gresmocidade.com.br
Escola de Samba Acadêmicos do Salgueiro
Address: R. Silva Teles, 104 – Andaraí
Phone: 55 (021) 2288-3065
Website: www.salgueiro.com.br
Escola de Samba Unidos da Tijuca:
Address: Clube dos Portuários – Av. Francisco Bicalho, 47 – Santo Cristo
Phone: 55 (021) 2263-9836
Website: www.unidosdatijuca.com.br
Escola de Samba Império Serrano:
Address: Avenida Min. Edgar Romero, 114 – Madureira
Phone: 55 (021) 2489-8722/ 2489-5696
Website: www.imperioserrano.com
Address: Rua Clara Nunes, 81 – Madureira
Phone: 55 (021) 2489-6440
Website: www.gresportela.com.br
Escola de Samba Unidos do Porto da Pedra
Address: Av. Lucio Tomé seteira, 290 – Vila Lage Neves – São Gonçalo
Phone: 55 (021) 2605-2984
Website: www.unidosdoportodapedra.com.br
Escola de Samba Acadêmicos da Rocinha
Address: Rua Bertha Lutz, 80 – São Conrado
Phone: 55 (021) 3205-3318/ 3205-3303
Website: www.academicosdarocinha.com.br
Escola de Samba Unidos do Viradouro:
Address: Av. do Contorno, 16 – Barreto – Niterói
Phone: 55 (021) 2628-7840
Website: www.gresuviradouro.com.br
Sambadrome Address: Av. Marquês de Sapucaí, s/nº – Cidade Nova – Rio de Janeiro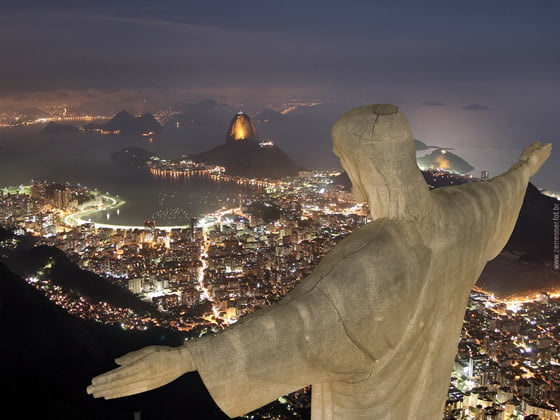 Return to Top Places in Rio de Janeiro