Are you afraid of thunderstorms?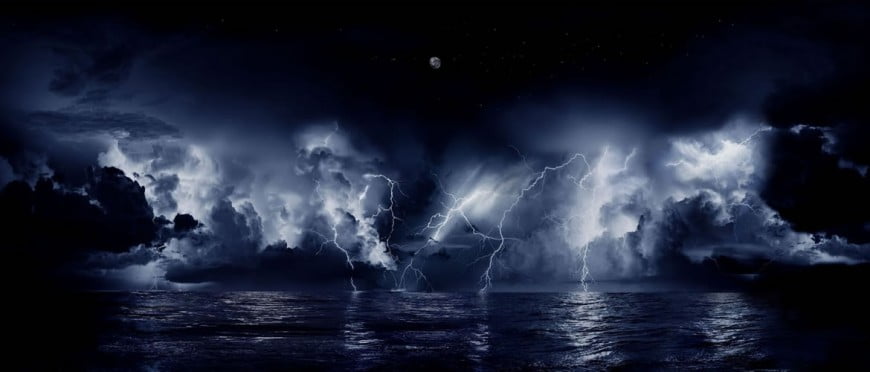 Maybe you, by the time are reading this post, can hear a pleasant sound (better than music, in my humble opinion) of raindrops outside your place. It is very relaxing, isn't it? It can be therapeutic, remedial. Oh nature!
But, for many people, this pleasure goes away when the storm comes. And even worse when it comes packed with bolts of lightning, the sweet sound of raindrops change to big (acoustically speaking) thunders. Those thunders, which are the acoustic result of lightnings, help to make the thunderstorms (also known as lightning storms), albeit the danger, as one of the most amazing earth's spectacle.
And, for those who think this is our earth's exclusive show, it happens not only here, but on other planets in our solar system too. As far as we know, it happens in Venus, Jupiter and Saturn (the last one confirmed by NASA's Cassini spacecraft not so long ago).
I am not going to technically explain how it happens, we have Wikipedia and other, more specialized, websites which can do a much better job, so let's jump to our today's star, Catatumbo Lightning.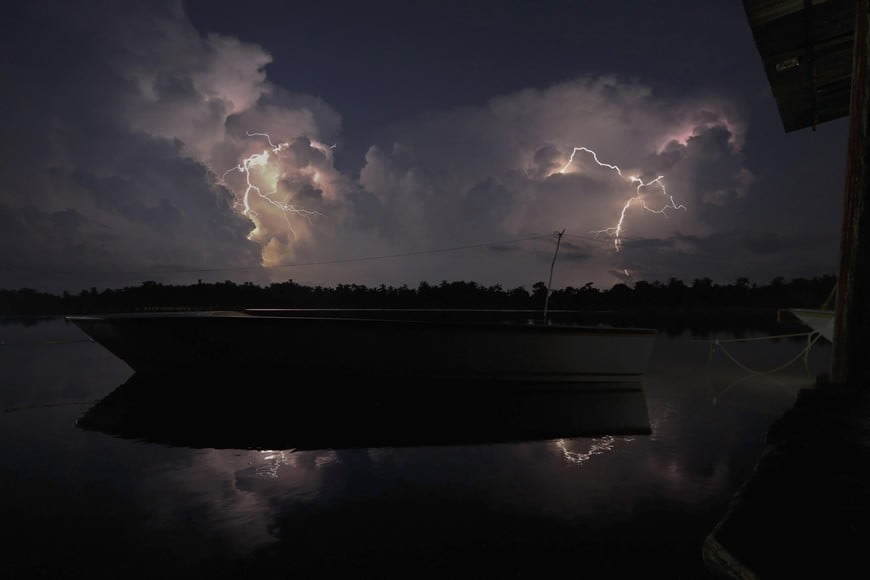 Presenting Catatumbo Lightning – The world's most electrifying lightning show
Have you ever imagined how could be to live in a place where the storms never cease? I truly believe such a place, at least on earth, doesn't exist. But there is one that comes closer to it. We are talking about Lake Maracaibo, in Venezuela, South America.
See on the map below
Curious, researchers and other people usually go to the Lake Maracaibo to see with their own eyes this phenomenon. It happens that Catatumbo Lightning, known in Spanish as Relámpago de Catatumbo, is a unique meteorological phenomenon that illuminates the skies nearly half of the year! Not uninterruptedly, of course. It happens from 7 to 10 hours a day, almost every day (140 to 160 nights a year).
---
---
About records and numbers
Officially recognized as the electrical storm capital of the world by the Guinness World Records, Catatumbo Lightning, surpass (if I can say like this) the world's last top champion, Kifuka in the Democratic Republic of Congo by far, very far. Kifuka, which held this title until January 2014 with 158 lightning bolts per square kilometer annually, lost its title for Maracaibo Lake with its 250 bolts per square kilometer and 1.6 million bolts per year! Ah, and it can reach 280 lightnings per hour, and I am not talking about a new speed measure system 😉
Explaining the unexplainable
As you can imagine, there are some of the theories about it, from the local topography/maritime factors to the methane from swamps. The fact is, there is no conclusion about why it happens so frequently. What we know is that this show happens either day or night, produces beautiful and unique colors and is consistent, I mean, traveling there you certainly will be awarded with this great event.
---
---
A place shall not live on lightning alone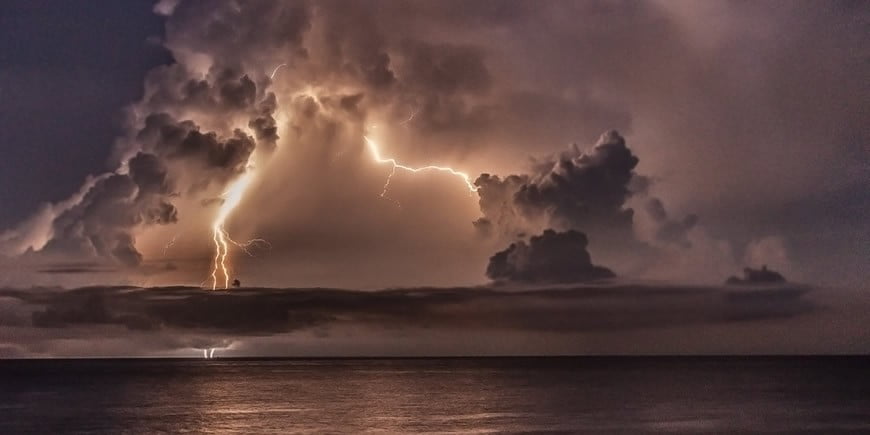 If you are planning to go there, you need to know that the place where the lake is located is great. There you will find not only thunders but a great source of nature. And by nature, I mean wildlife, dense forest, mountains and so on.
Catatumbo Lake has a great source of information related to tourism on the Internet. The website Catatumbo Camp is in English and it's maintained by Alan Highton, a Barbadian expat that also works as a tour guide and is the photographer behind of almost all of these pictures.
His website not only highlights their policy in supporting the local economy – which is a great thinking in times like ours – but also highlights they also provide wildlife adventure tours for those who want to explore and enjoy more.
Lastly, for you, who are finish reading this post, I would like to give a glimpse of what you will find there, apart from the special meteorological conditions, of course.
References found on Wikipedia, Catatumbo Tour, and BBC Travel