Singapore has many shopping malls with free play areas for your children. These playgrounds are perfect to let the kids entertain themselves while parents take a break from shopping. Here are two of the best free outdoor playgrounds in malls in Singapore
Westgate Wonderland
Westgate Wonderland is the largest rooftop mall playground in Singapore. Located on the level 4, it has dry and wet areas with multiple slides, climbing structures and giant insects and flowers in beautiful detail for kids to enjoy. The toddler's area has some foam animal structures for babies and toddlers to climb around. While the older kids play area features a 10-meter tall tree house with a rock-climbing wall and a flowerpot with slides. The playground water play area has an enormous watering can and is partially sheltered, so kids can cool off. It also offers a blower room and a changing room, all free to use.
Westgate Wonderland Map and Location
Westgate Level 4, 3 Gateway Drive Singapore 608532
---
Vivo City Playground
Vivo City is one of Singapore's largest shopping centers and the open-air playground on its second floor is a popular play area for kids. It features a variety of equipment for kids to climb over and under, including a low hill-and-tunnel play area, slides, seesaw and merry-go-rounds. The little ones will love the colorful cute sculptures, while the spinning like "pods" will grab the older kid's attention. This play court also has an interactive water fountain for children to stay cool. Besides the playground with water features on the second level of the mall, there is also a sky park with a wading pool on the rooftop.
Vivo City Playground Map and Location
1 HarbourFront Walk, Singapore 098585
---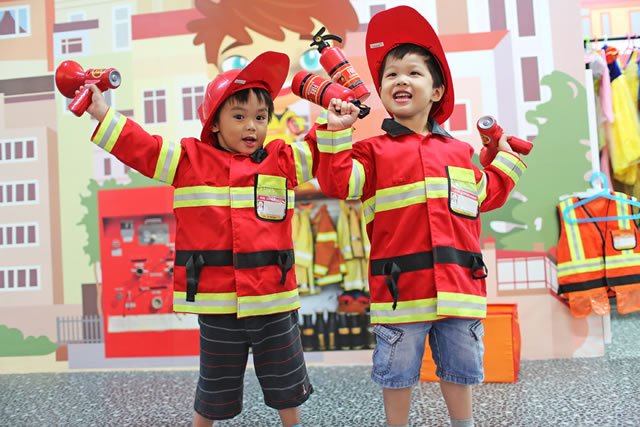 Return to Top Fun Places in Singapore for Kids