The Grande Roue (big wheel) is a 60-meter (197 ft.) high Ferris wheel that entertains both adults and kids on the northern edge of Jardin de Tuileries and rue de Rivoli. It was built for the millennium celebrations and was supposed to stay at the Place de la Concorde for only one year. The owner Marcel Campion refused a judge's order to have the wheel taken down, and the wheel was dismantled only in 2002.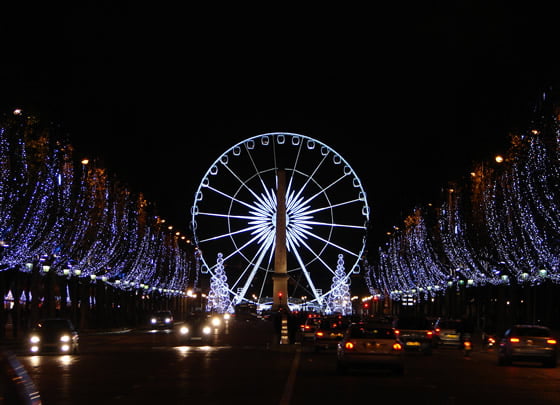 After that it was re-erected in the UK, the Netherlands and Bangkok. It came back to Paris in 2007 and is supposed to illuminate the Place de la Concorde and Tuileries for the end of the year festivities every year. Very nicely lighted in bleu shades like all the Champs-Elysées, the Grande Roue is a magical place to take the kids and enjoy a different perspective on the City of Light.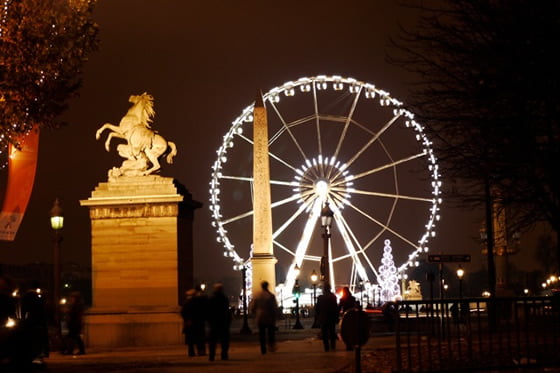 Address: Place de la Concorde, 75008 Paris Opening Hours: Open everyday from 11 a.m. to 12 p.m. from 
November to February.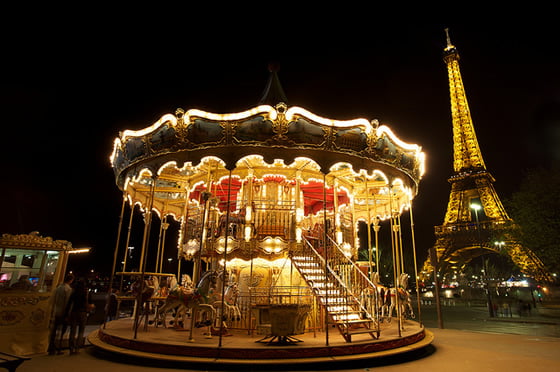 Return to Top 18 Fun Places in Paris for Kids