One of the most famous beaches of Rio de Janeiro, Ipanema Beach is an urban beach that has a broad band of soft sand, with relatively strong waves. Symbol of music, art and bohemia, with the Morro Dois Irmãos in the background, from there you can have one of the finest views of the city. Throughout its history, the beauty and charm of this beach served as inspiration for poets, writers and composers.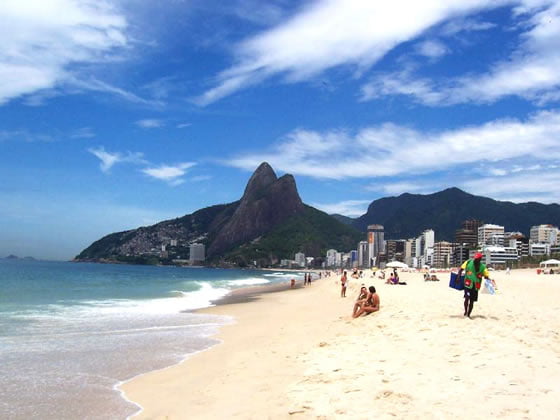 The Ipanema Beach became widely known by the song "The Girl from Ipanema" ("Garota de Ipanema"), written by Antonio Carlos Jobim and Vinícius de Moraes, with English lyrics written later by Norman Gimbel. An extensive bike path and several kiosks flank the 2.6-kilometers sidewalk by the beach, which stretches from the Arpoador to Jardim de Alah (Alah Garden). The beach is used for practice of various sports, including the skiboard surfing, racquetball, volleyball, soccer and foot-volley. Ipanema beach is often a place of outdoors concerts.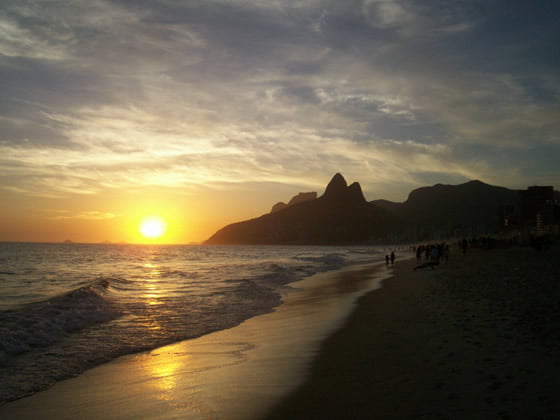 The sunset is so fantastic that it is common to see swimmers clapping to this scenario. Depending on the season of the year, the sun sets in the sea horizon or behind the two spectacular mountains called the "Dois Irmãos" (Two Brothers), which rise at the western end of the beach.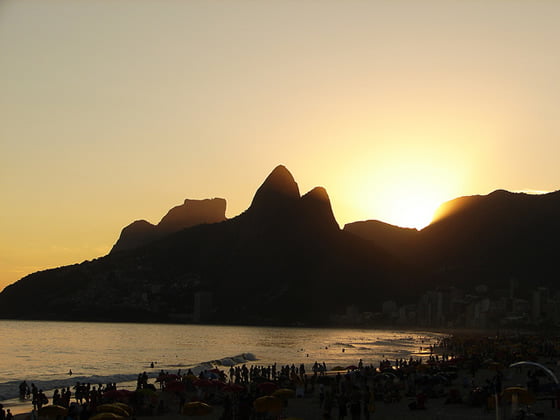 One interesting thing about Ipanema's beach is that there is a gay-friendly area, situated near the area of "posto 9" (lifeguard tower 9), near Rua Farme de Amoedo, where there is a rainbow flag flying in the air. Ipanema is generally regarded as one of the safest districts in Zona Sul, beacuse it is usually patrolled by more police than other areas of the city.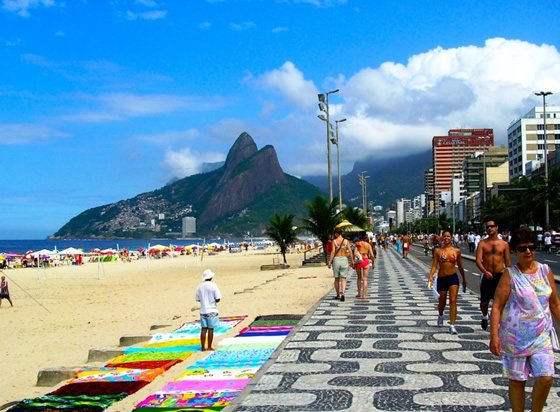 Useful Information
Address: Av. Vieira Souto – Ipanema – Rio de Janeiro
Place to stay: From almost any hotel in Rio de Janeiro you can easily get there, but if you want to have a great experience there, you should go with hotels like the Hotel Praia Ipanema which is in the front of and well rated 🙂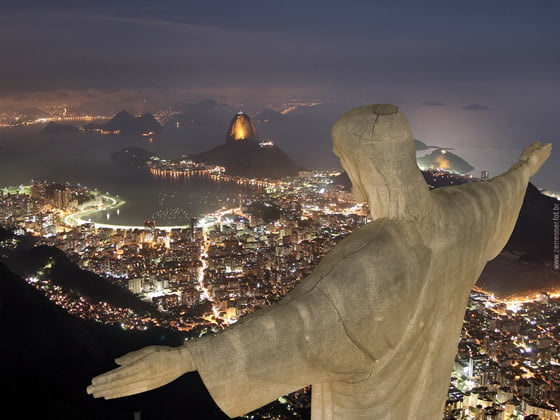 Return to Top Places in Rio de Janeiro