The Rio de Janeiro Botanical Garden (in Portuguese: Jardim Botânico do Rio de Janeiro) is one of the greatest tropical botanical gardens and arboretums of the world and one of the most beautiful and best-preserved green areas in the city. The 140-hectare park lies at the foot of the Corcovado Mountain and is an example of the diversity of Brazilian and foreign flora with more than 6,000 different species of tropical and subtropical plants and trees, including 900 varieties of palm trees.
Founded in 1808 by John VI of Portugal, prince regent of the United Kingdom of Brazil and Portugal, for introduction and acclimatizing economic beneficial plants brought from the West Indies, the garden is an excellent place to visit in Rio de Janeiro for those who wish to contemplate nature.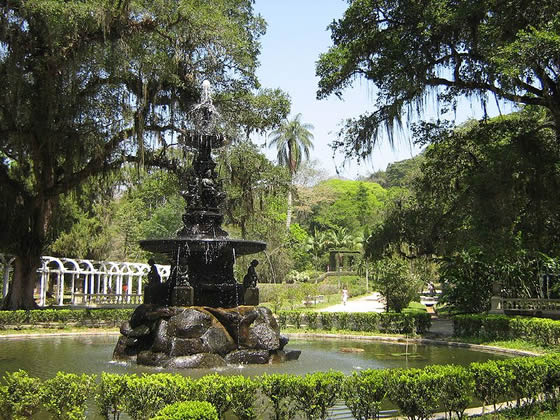 The park, protected by the Patrimônio Histórico e Artístico Nacional and designated as a biosphere reserve by UNESCO in 1992, also houses monuments of historical, artistic and archaeological significance. A striking feature of the botanical garden is its spectacular Avenue of Royal Palms, a 750 m line of 134 palms that measure about 100 feet (30 metres) high, leading from the entrance into the gardens.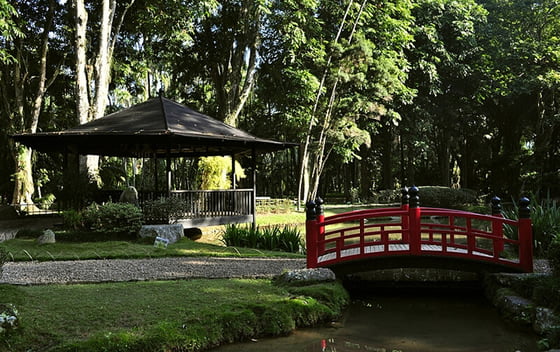 The Central Fountain, located at the midpoint of the meeting of the alleys, is one of the most beautiful attractions of the Garden. Made in England, it consists of two basins, where four figures represent Music, Poetry, Science and Art. The orchid house, with three thousand specimens of 600 different species, is another rare beauty attraction in the garden.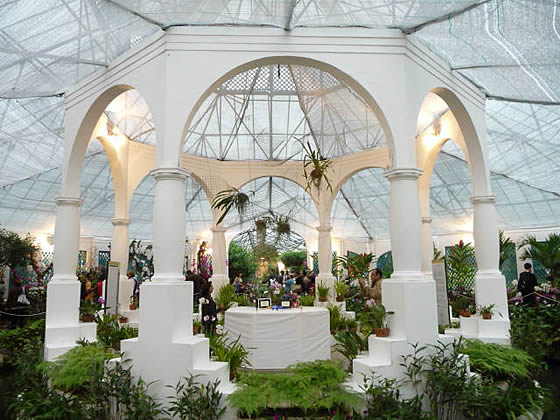 Address: Rua Jardim Botânico, 1008 – Jardim Botânico – Rio de Janeiro
Opening Hours: Services available from Monday to Sunday, from 8 am to 5 pm.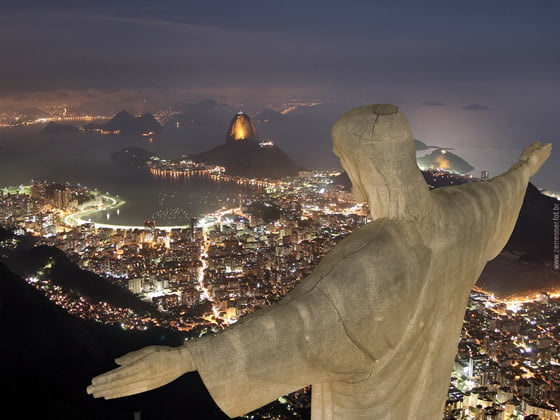 Return to Top Places in Rio de Janeiro