McWay Falls is an impossible scenic 80-foot (24 m) waterfall located in Julia Pfeiffer Burns State Park that flows year-round. It drops off a cliff directly onto a beach situated within a little cove shortly before it joins the Pacific Ocean. For years the waterfall poured directly into the ocean until a massive fire, landslide and highway reconstruction project near the area in 1983-84 filled the cove with enough material to form a sandy beach several dozen feet out. The stunning Mc Way Falls gets even more mystique because it is out of reach, you cannot get down onto the beach (legally), as the cliffs are too dangerous to descend.
If you like waterfalls, please, don't forget to also check our Top Waterfalls In the World 2 🙂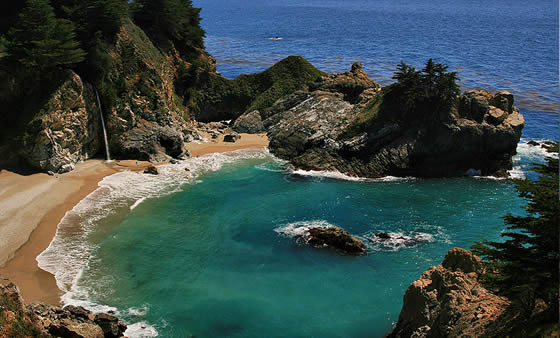 Although this unique waterfall is beautiful at any time of day, it gets a really special sight in the late afternoon when the sun paints the scene in yellow and orange hues.
McWay Falls Location
McWay Falls, Coastal, Monterey, Califórnia, USA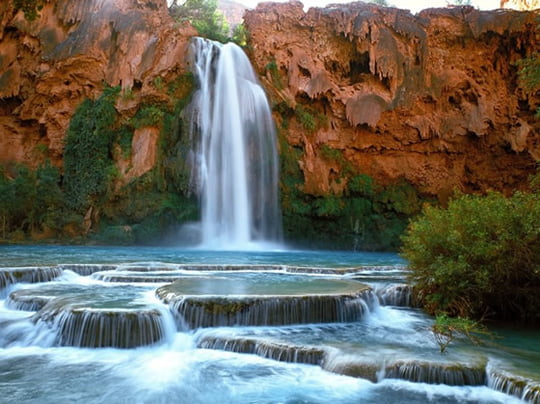 Return to Top Waterfalls in the World