The Musée de l'Orangerie (Orangerie Museum) is an art gallery of impressionist and post-impressionist paintings. The building of the museum was originally a winter greenhouse for the orange trees of the Tuileries Garden, and is glass-walled on the south side to allow as much sunshine into the interior as possible and rock-walled on the north. In 1918, Claude Monet gifted to the State 8 grand works of his "Les Nymphéas" (The Water Lilies), which measure 2 meters in height and a total length of 100 meter. The Orangerie was renovated to fit these works by architect Camille Lefèvre with Monet very involved in the placement of his paintings.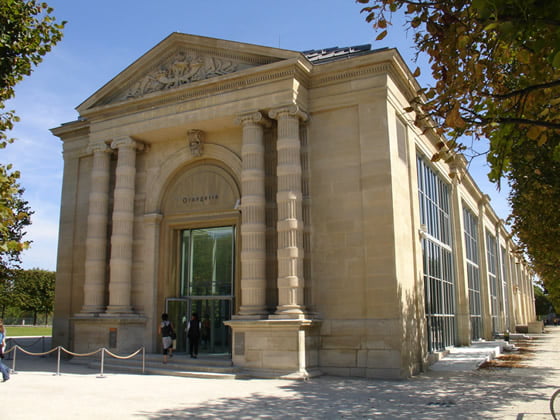 The oval rooms housing "Les Nymphéas", "the haven of peaceful meditation", are remarkably fresh and stunning. One enters these rooms by way of a vestibule, an empty and small circular room painted in ivory white with a single, circular skylight. The effect is a washing of the eyes, removing the memory of the outdoor to allow for the full-color impact of what is to come in the following rooms. After several years of renovation "Les Nymphéas" are now available in two rooms under direct diffused light as was originally intended by Monet. The Orangerie Museum offers also a fabulous concentration of masterpieces from the Jean Walter and Paul Guillaume Collection, a highly original insight into modern art featuring Cézanne, Renoir, Picasso, Rousseau, Matisse, Derain, Modigliani, Soutine, Utrillo and Laurencin.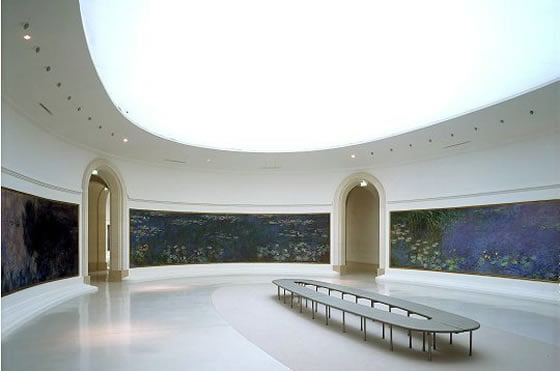 Address: Musée de l'Orangerie – Jardin des Tuileries 75001 – Paris
Opening Hours: Services available daily, except on Tuesdays from 9 am to 6 pm.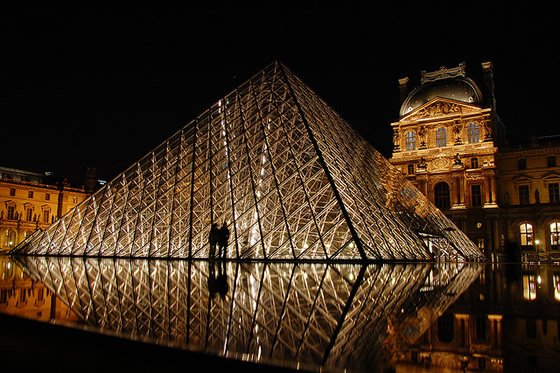 Return to Top 30 Museums in Paris