The Musée d'Orsay, one of Paris's most popular museums, owns roughly 6,000 works of art, which are mainly French art dating from 1848 to 1915, including 2,600 paintings, 1,250 sculptures, furniture, and photography. It is probably best known for its extensive collection of impressionist and post-impressionist masterpieces (the largest in the world) by such painters such as Monet, Manet, Degas, Renoir, Cézanne, Seurat, Sisley, Gauguin and Van Gogh.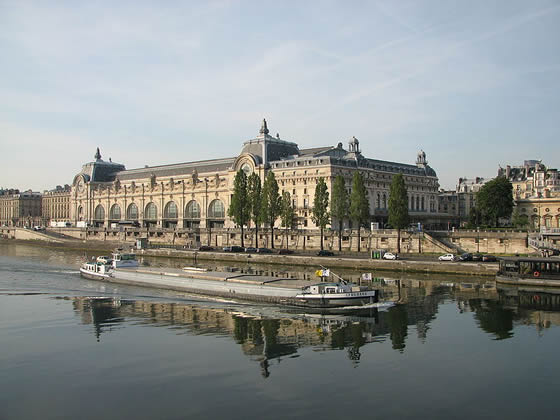 Situated on the Left Bank of the Seine River in Paris' 7th arrondissement, the museum is housed in the former Gare d'Orsay, an impressive Beaux-Arts railway station built between 1898 and 1900. The building itself could be seen as the first "work of art" in the museum. Its square displays six bronze allegorical sculptural groups in a row and a huge clock, which still works.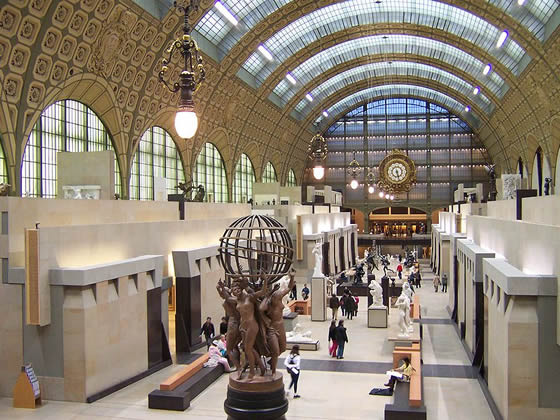 The rail station renovation project highlighted the great hall of the rail station, using it as the main artery of the visit, and transformed the magnificent glass awning into the museum's entrance. The glass canopy, measuring 25,000 sq. meters (269,098 sq. ft.) in size, offers excellent illumination to the exhibit hall below. Both natural and artificial light is used, in order to create the variations in intensity needed for the different works of art presented.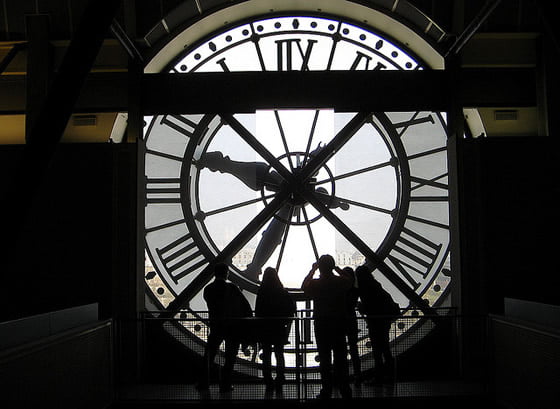 The Musée d'Orsay is organized on three levels: the ground floor, where galleries are distributed on either side of the central nave, which is overlooked by the terraces of the median level, these in turn opening up into additional exhibition galleries, and the top floor, which is installed above the lobby. The museum also houses a restaurant, a bookshop and an auditorium.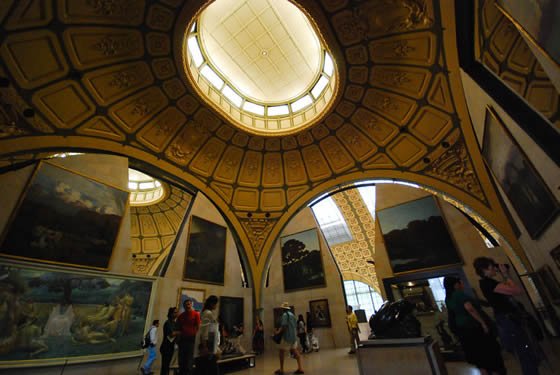 Address: 1, rue de la Légion d'Honneur, 75007 Paris.
Opening times: Services available daily, except Mondays from 9.30am to 6pm
and until 9.45pm on Thursdays.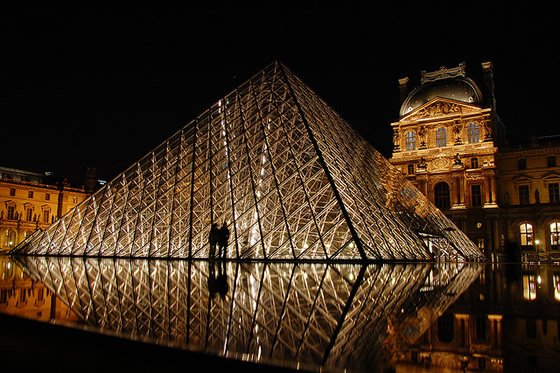 Return to Top 30 Museums in Paris