The National Museum of Singapore is the largest and oldest museum in Singapore dating back to 1849. Focused on the history and culture of Singapore, the museum immerses the visitor in a multi-sensory experience of Singapore's past, innovating with interactive elements, including touch screen displays, smelling pods and oral histories. There are permanent exhibitions at the 5 galleries and special or temporary exhibition & performances, which change periodically.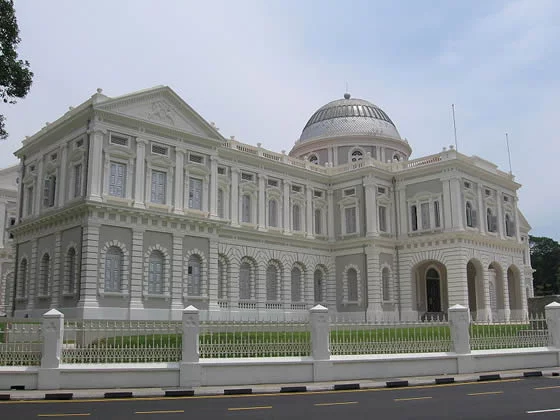 Designed in Neo-Palladian and Renaissance style, the museum has passed through a series of modifications, bringing together the old and the new on one single site. Now, it is possible to see the Glass Passage, rising 11 meters (four storeys) off the floor, which allows visitors walking through the corridor a clear view of the elegant Palladian motifs and the Rotunda Dome, the most prominent feature of the building with 50 pieces of Victorian stain glass pattern, which in the past could only be seen from across Stamford Road.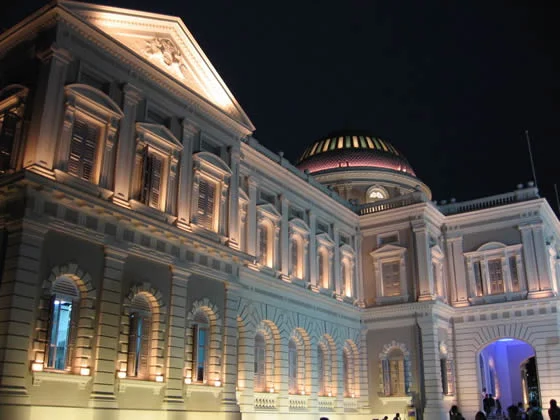 Another incredible feature is the Glass Rotunda, designed as a modern interpretation of the old Rotunda Dome; it is a cylindrical shaped building, which is made up of two drums, with the outer one made of glass, which sheathes an inner one made of wire mesh. It stands at 16 meters high and 24 meters in diameter and serves as the main entry into the Singapore History Gallery.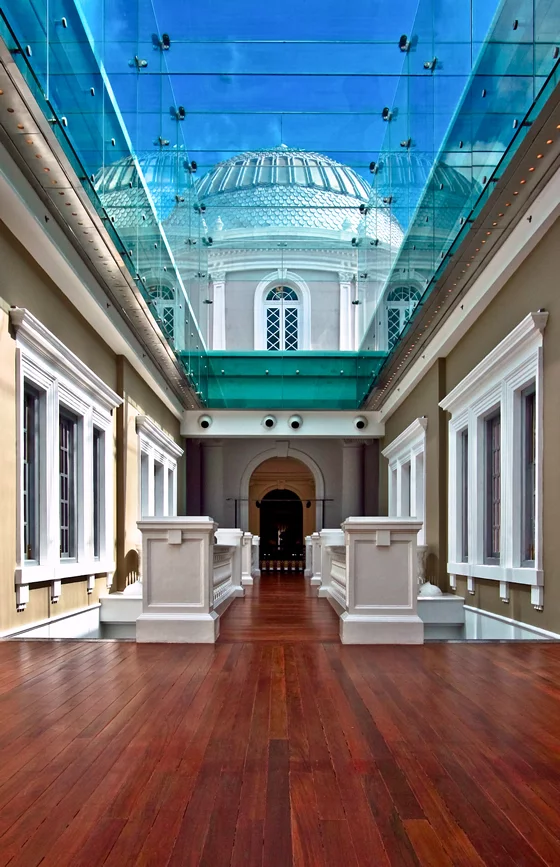 During the day, 360 degrees of projected images would surround visitors when they are within the interior of the smaller drum. At night, the Glass Rotunda will transform into a lantern, with images appearing on the 'skin' of the inner drum, visible on the exterior façade, illuminating the city skylight.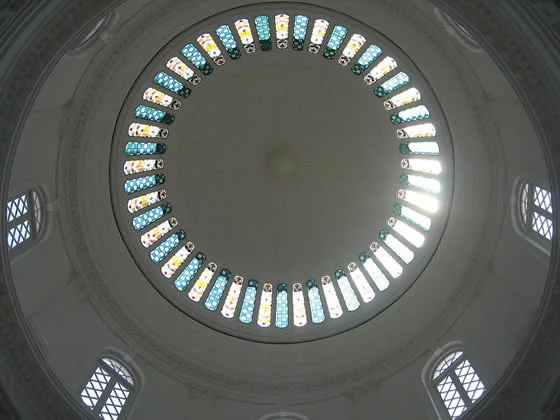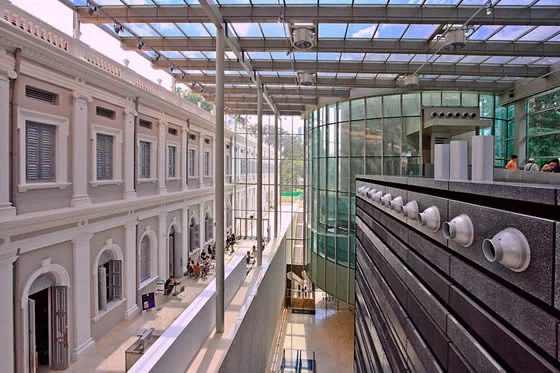 Address: National Museum of Singapore – 93 Stamford Road, Singapore 178897
Opening hours: Singapore History Gallery: Daily from 10 a.m. to 6 p.m. (Last admission at 5:30 p.m.) Singapore Living Galleries: Daily from 10 a.m. to 8 p.m. – Free admission from 6 p.m. to 8 p.m. daily (Last admission at 7:30 p.m.)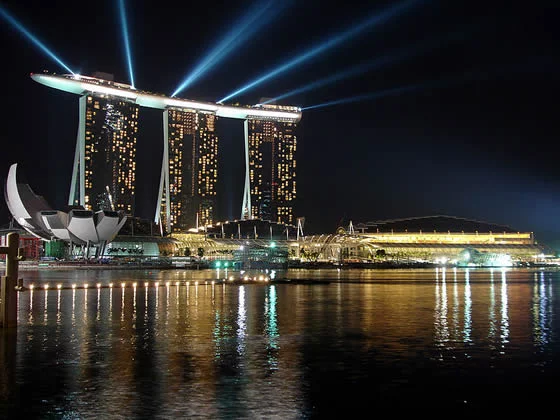 Return to Top Places in Singapore