The Parque Lage (Lage Park) stretches up the Corcovado Massif hiilside for 52 hectares with many species endemic to the Atlantic Rainforest, in the Tijuca National Park. Access is through double gates, with winding driveways lined with Imperial palms leading to the mansion. A perfect replica of a palazzo romano (Roman palace), its facade has a projecting portico that is totally lined with masonry. The mansion, built around a swimming pool, is embellished with Italian marble and tiles on the floor and walls.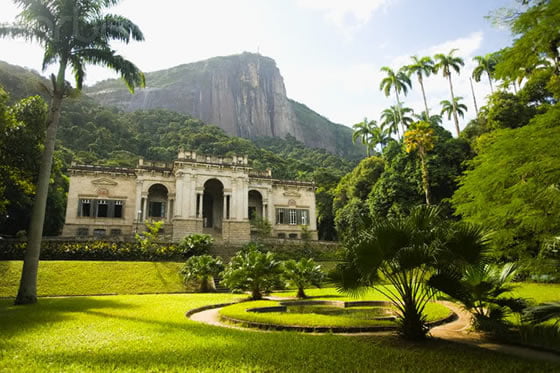 The gardens surrounding the house are organized geometrically, in European romantic style. You can stroll over bridges with the rocaille details and visit the tower and caves, all built of mortar to imitate rocks and logs. One of the caves has aquariums embedded in its walls. The twelve fish tanks, the largest with a 6,000-liter capacity, hold a variety of fish species, predominantly from Brazilian freshwater habitats. There are gravel paths that lead visitors to specific locations as ponds, artificial islands, fountain and benches, which offer visitors a pleasant moment with nature. Inside the beautiful mansion that houses the School of Visual Arts at Parque Lage is the Café du Lage. Charming and cozy, it provides their tables with cushions in the halls surrounding the famous pool. There, you can have a delicious breakfast on weekends.
Address: Rua Jardim Botânico, 414 – Jardim Botânico – Rio de Janeiro Opening Hours: From Monday to Sunday from 8 am to 6 pm.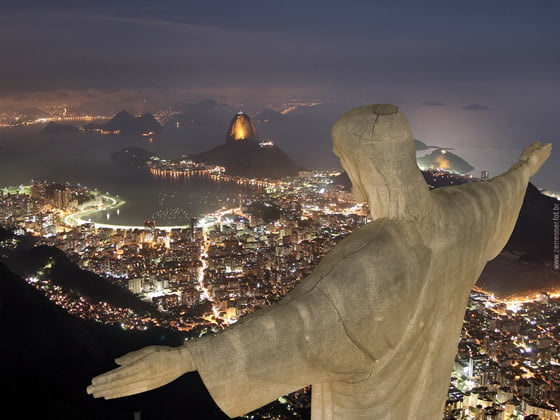 Return to Top Places in Rio de Janeiro