Located in the town of Caviahue, Salto del Agrio (Agrio Falls) is a cascade about 60 meters (197 ft.) high, which drops to a small green pool surrounded by yellow and red basaltic rocks. This colourful contrast and the trees called "araucarias" that surround the region make this waterfall really charming.
If you like waterfalls, please, don't forget to check our Top Waterfalls In the World 2 🙂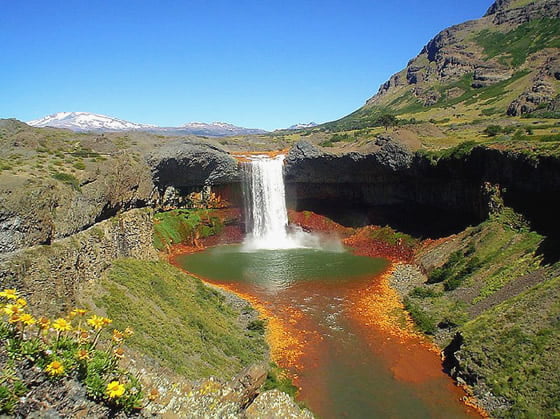 The Agrio River waters contain sulphuric acid, which gives it an acid (agrio in Spanish) taste as lemon juice.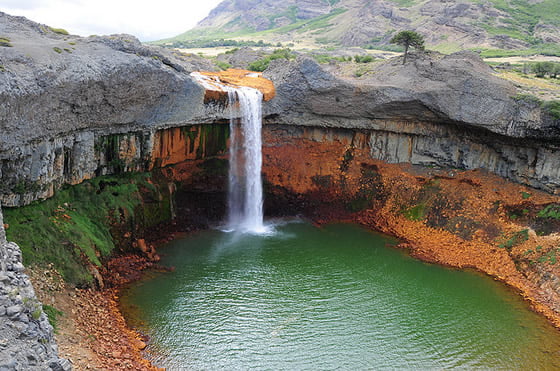 Although not so clear, in the morning, it is possible to see the rainbow produced by its falling water.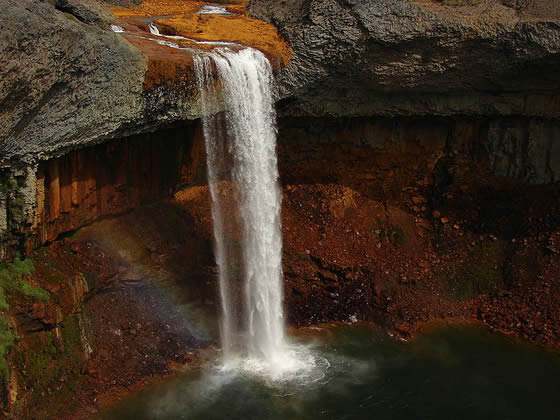 Salto del Agrio Location
Salto del Agrio – Caviahue, Argentina – 37° 48.616′ S, 70° 55.410′ W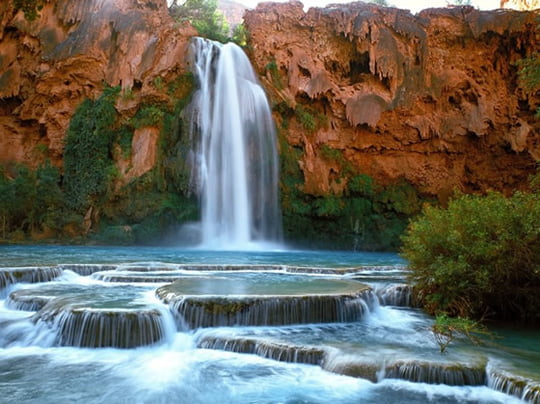 Return to Top Waterfalls in the World