Last time we've put together an awesome list of the Top 50 Unusual Hotel Structures in the World. Today we'll continue with a similar topic, showing the 16 most strange and unusual hotel buildings in the world.
1 – Grand Lisboa Hotel – Macau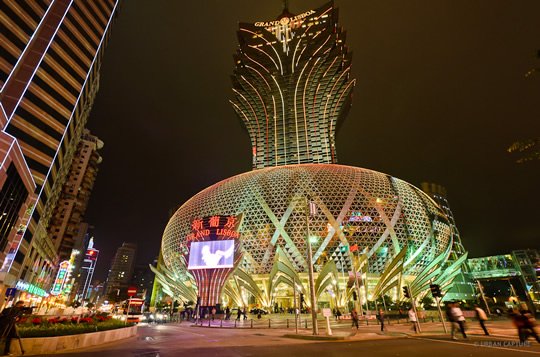 Grand Lisboa Hotel is 258 meters high and shaped like a blossoming Lotus flower. The tower is inspired by the plumes of an exotic headdress of a Brazilian show girl's carnival costume.
Booking options can be found here: Grand Lisboa, Se, Macau
2 – Barin Ski Resort – Iran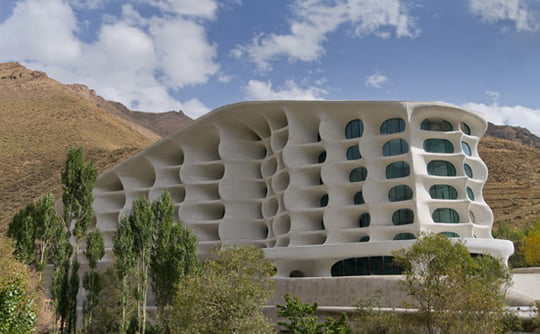 The exterior of Barin Ski Resort was designed to blend with the surrounding snow-covered landscape. Topographic layers instead of ice blocks are put on each other horizontally to make a domical form, inspired by igloos.
3 – Ryugyong Hotel – North Korea
Ryugyong Hotel is a strange 105-storey pyramid-shaped skyscraper. Its construction began in 1987, and it is still unfinished today.
4 – Hotel Axis Viana – Portugal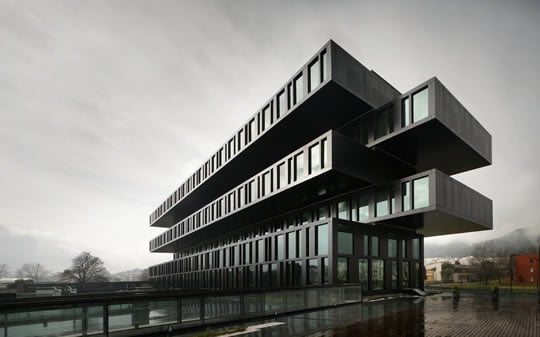 Hotel Axis Viana could be compared with a stack of box file or a giant pile of dominoes.
Booking options for this hotel can be found here: Axis Viana Business & SPA Hotel, Viana do Castelo, Portugal
5 – Inntel Hotel – Netherlands
The insane Inntel Hotel is built up from almost 70 stacked traditional Dutch houses, where one building is on top of another, like a pileup of little houses.
For booking options you can check here: Inntel Hotel Amsterdam Zaandam, Zaandam, The Netherlands
6 – Aviator Hotel – England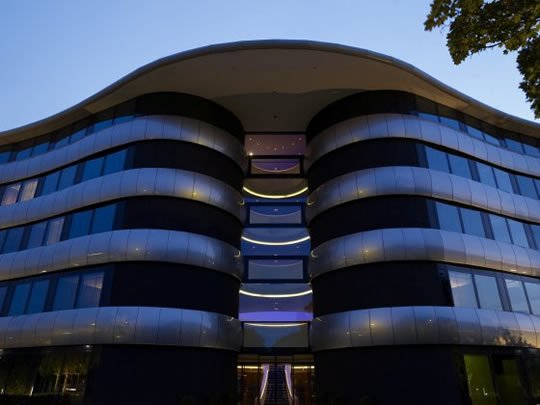 Aviator Hotel has the shape of an airplane propeller and is inspired by the aesthetics of aviation.
Booking and prices for this one here: Aviator Hotel, Farnborough, England, United Kingdom
7 – Burj al Arab – Dubai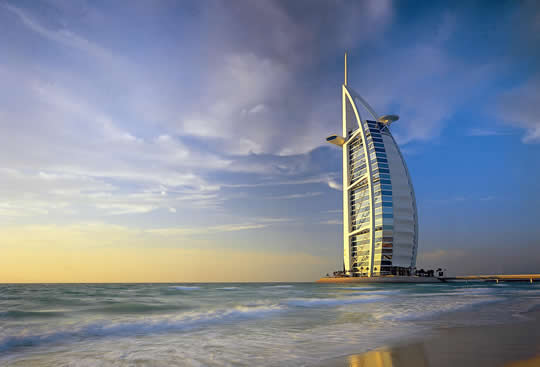 The exuberant Burj al Arab is a hotel designed to look like the sail of an Arabian dhow ship.
Check prices and booking options here: Burj Al Arab, Jumeirah, Dubai, United Arab Emirates
8 – Taj Lake Palace – India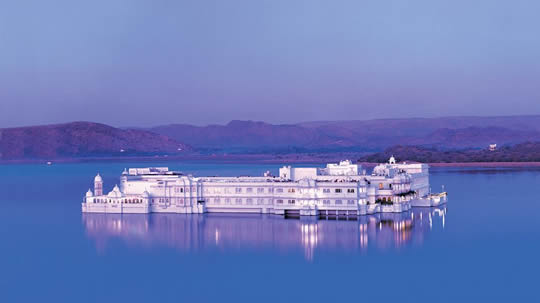 Taj Lake Palace Hotel doesn't feature a weird structure itself. What is unusual in this hotel is the fact that it looks as if it is floating in the middle of the lake.
Prices and booking: Taj Lake Palace Udaipur, Udaipur, India
Continue Reading