Aquaboulevard is a large aquatic indoor recreational water park, the biggest urban water park in Europe, that spread throughout 7 000 m² and features wave pools, 11 giant water slides, Jacuzzis, hot water bathes, water games, sand beaches, a mini-golf  and Jonas: a life-size reproduction of a whale. The park is fantastic for kids, and provides enjoyment and fun for virtually all ages. Located in the heart of Pairs, it has beautiful tropical surroundings, with the air and water inside the complex being kept at a very comfortable 29°C year round.There is also an outside section with outdoor pools and an external real beach with thin sand, beach chairs, tents and and a grass area for sunbathing.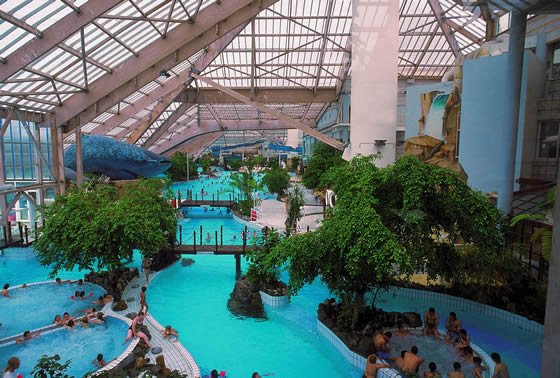 Both the indoor and the outdoor pools have a wave machine system that is turned on and off at different intervals during the day. Children can have fun simulating surfing on the "Wake Box", a kind of wakeboarding/surfing artificial wave. If you're not  on the mood to the wild water slides, you can relax and enjoy in the spa, sauna or hot tubes. Aquaboulevard is part of a multisport complex that includes the club Forest Hill with seven tennis courts, six squash courts and a complete a fitness centre for those seeking for physical activities. You will also find a 14-screen cinema complex and seven restaurants. Be aware that children under the age of three are not allowed into the Aqua Park and an adult must accompany any child below the age of twelve.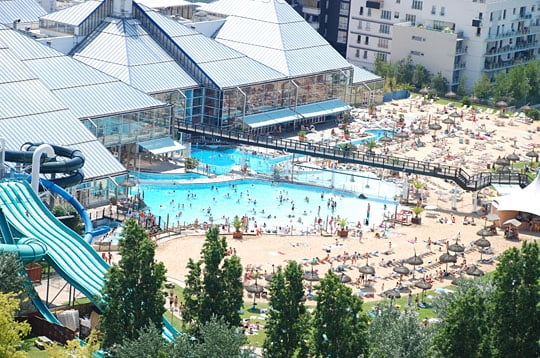 Adress: Aquaboulevard de Paris – 4 to 6 Rue Louis Armand 75015 Paris (The complex has parking for up to 900 cars) Opening Hours: Open daily from 9 a.m. to 9 p.m. during the weekdays and from 8 a.m. through to 9 p.m. at the weekends. Entrance fee: 25 € from 12 years old and 12 € from 3 to 11 years old inclusive.
Click Here to See Aquaboulevard de Paris on Google Maps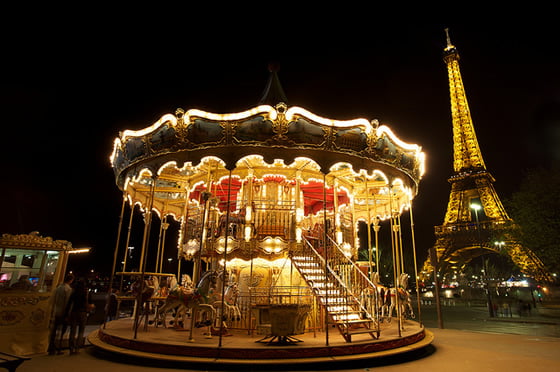 Return to Top 18 Fun Places in Paris for Kids