The Biblioteca Nacional no Rio de Janeiro (in English, National Library in Rio de Janeiro) is the depository of the bibliographic and documentary heritage of Brazil.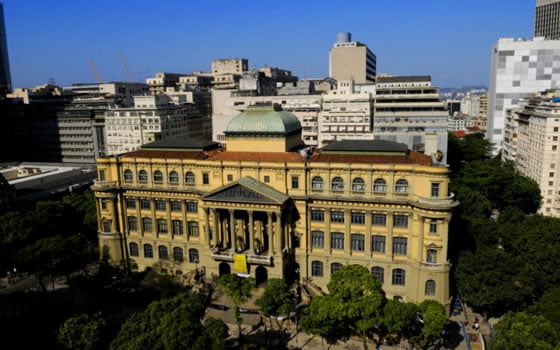 Considered by UNESCO as the seventh largest national library in the world and also the largest library in Latin America, its collections include over 9 million items, which began with the arrival of the Royal Family of Portugal in 1807.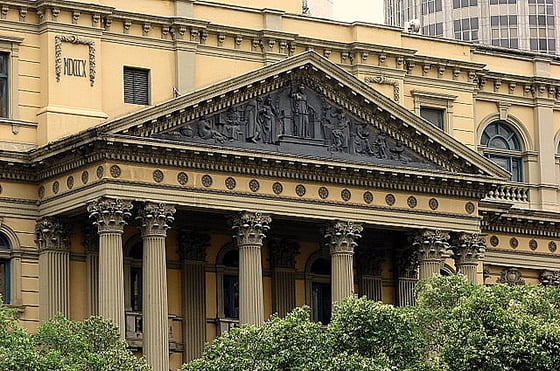 The construction of the building that houses the Biblioteca Nacional today began in 1905 and took five years to complete. A beautiful building with an eclectic style, which blend art nouveau and neoclassical elements.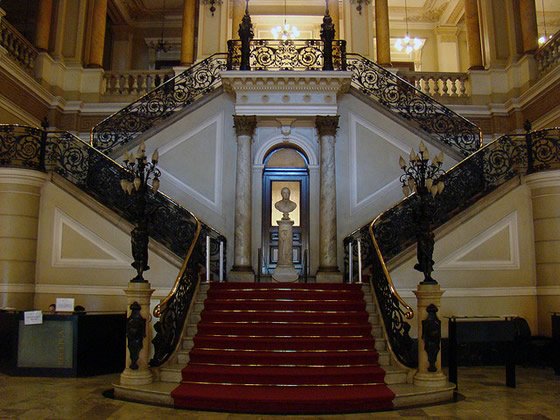 Amid the main facade, the building has a portico with six Corinthian columns that support the pediment decorated with a group in bronze, with the central figure of the Republic flanked by allegories of the Press, Bibliography, Palaeography, Cartography, Iconography and Numismatic. On the right side of the entrance, a bronze statue represents intelligence and another on the left represents the study.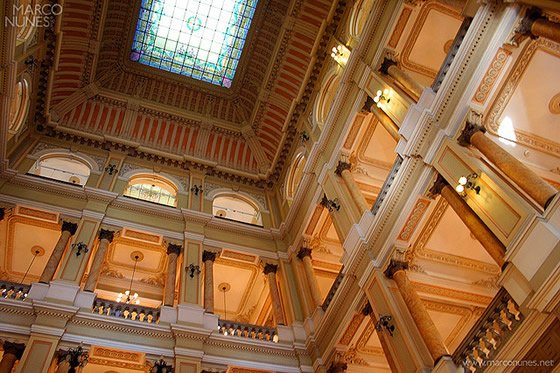 The Biblioteca Nacional interior architecture is astonishing; the main hall showcases two murals and two bronze bas-reliefs, the iconic marble staircases have balustrades in bronze. The whole building has four skylights with colored stained glass and there are also noteworthy panels that decorate the floors.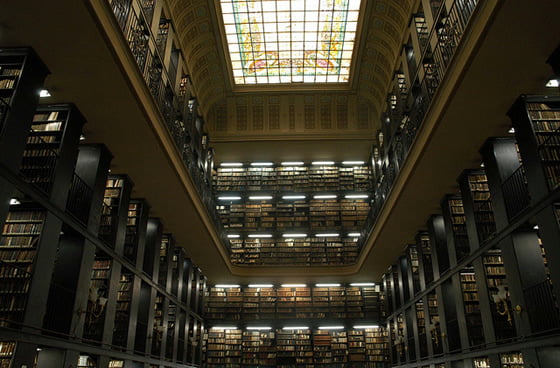 Address: Av. Rio Branco, 219 – Centro
- Rio de Janeiro Opening Hours: From Monday to Friday, from 9 am to 8 pm and on Saturdays from 9 am to 3 pm.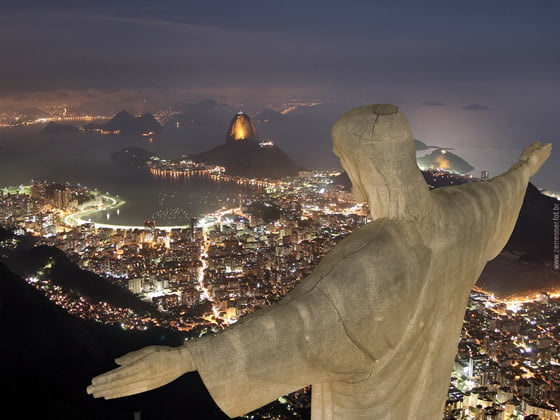 Return to Top Places in Rio de Janeiro