Chijmes is a beautifully structured historic building complex that once housed a Catholic convent school known as the Convent of the Holy Infant Jesus (CHIJ) and their convent quarters known as Caldwell House. This complex of convent buildings has a Gothic-style chapel with beautiful stained glass windows. A five-storey spire flanked by flying buttresses marks the entrance to the chapel. The 648 capitals on the columns and its corridors each bear a unique impression of tropical flora and birds. Its magnificent interior is now available for private functions and weddings.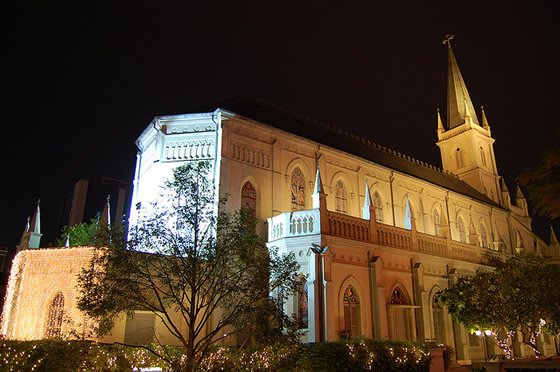 Chijmes has been restored for commercial purposes, and now, Amidst unique ambience and splendid architectural style lies a shopping, dining and an entertainment centre with ethnic outdoor restaurants of all types of cuisine in the courtyard, providing a backdrop for musicals, recitals, theatrical performances and weddings.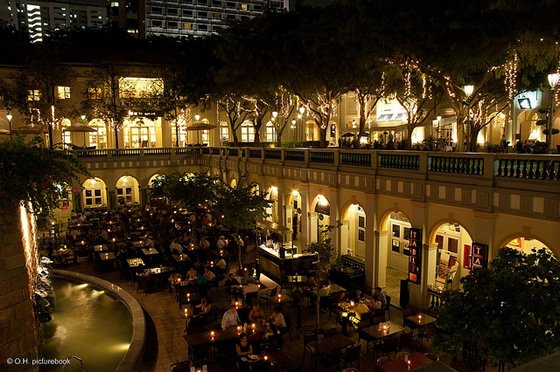 Address: Chijmes, 30 Victoria Street, Singapore 187996
Opening hours: Restaurants: Daily from 11 a.m. till late | Boutiques and Shops: Daily from 11 a.m. to 10 p.m.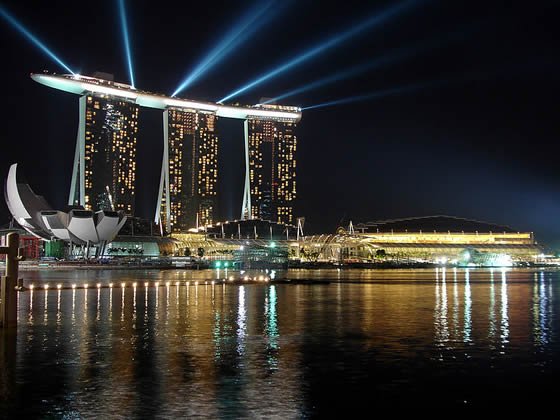 Return to Top Places in Singapore