Clarke Quay is a refurbished riverside development of old warehouses consisting of a colorful labyrinth of restaurants, theme bars, retail stores and recreation outlets.
Transformed into a vibrant and attractive destination, it is certainly a great nightlife location in Singapore for anyone who loves to hangout and have a drink at night.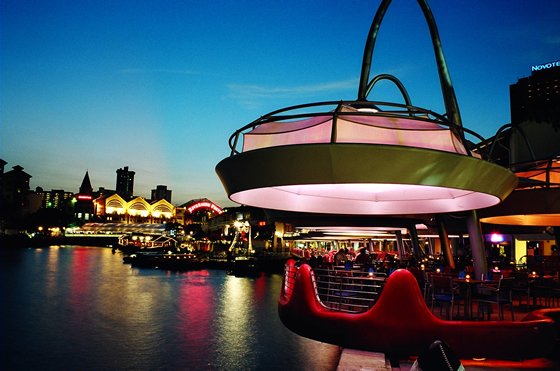 The bars and restaurants have beautifully covered seats along the Singapore River and a good view of Marina Bay Sands. Clarke Quay has its walkways covered by an interesting plastic jellyfish-looking roof in place to cool the customers moving between venues.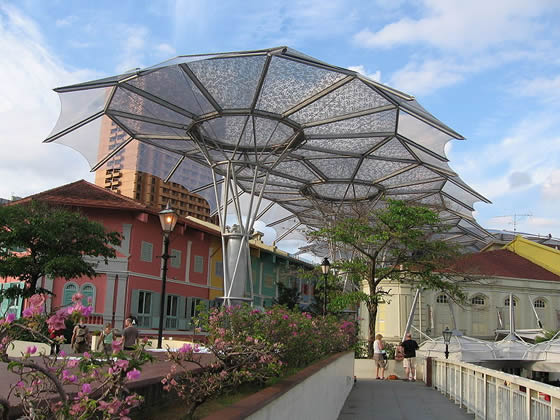 It is also place for the G-Max Reverse Bungy, where you will sit in a cage that is flung 60 meters high at a speed of 200km/hr.

Address: Clarke Quay, 3 River Valley Road, Singapore 179024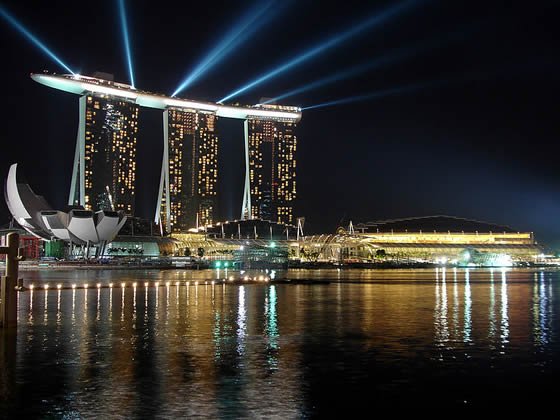 Return to Top Places in Singapore