Dhammayangyi Temple is the largest of all the temples in Bagan, extending approximately 255 feet on each of its four sides. Oriented toward the east, the temple has four entrances at the cardinal directions, each containing a seated Buddha image on a pedestal, resembling the Ananda Temple also in Bagan. The Western sanctum contains images of the Gautama Buddha and the future Maitreya Buddha, side by side.
Visible from all Bagan, the temple consists of a very large square single story and is topped with six pyramidal ascending exterior terraces. The tower that was once on its top has collapsed. Unfortunately the highest terraces and hidden stairways are now close to visitors to prevent further deterioration.
A wall with huge arched gates that lead to the pagoda surrounds the temple grounds.
It was probably built between 1167-1170 by the King Narathu, who came to the throne by murdering his own father and his elder brother. Narathu was probably worried about bad karma and build the massive temple to gain merit and atone for his sins.
Dhammayangyi Temple is notable for its incredibly fine brickwork, probably the best in Bagan. Legend has it that Narathu oversaw the construction himself and laborers were killed if he could stick a pin between the bricks.
But the enormous temple was never fully completed because the king was assassinated before the completion. It was said that he had one of his wives, an Indian princess, executed for practicing her Hindu rituals, he was assassinated in this very temple by eight men sent by the princess father.
Intriguingly, interior passages in the temple were for some unknown reason sealed with brick rubble centuries ago, possibly to prevent the ghost of King Narathu from leaving the structure. It is common to hear locals telling that the temple is haunted.
To get incredible views of Dhammayangyi Temple from above, climb up some of the structures nearby, such as Shwesandaw Pagoda.
Dhammayangyi Temple Location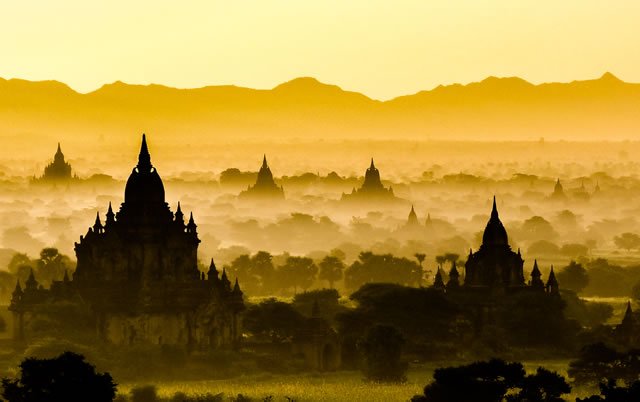 Return to Top Must-See Temples in Bagan