Standing at 36m above the busy Henderson Road, Henderson Waves Bridge is Singapore's highest pedestrian bridge, connecting Mount Faber Park to Telok Blangah Hill Park. This architectural wonder is a 274 meter-long and 8m-wide part of the Southern Ridges, a beautiful 9km (5.6 mi) trail in a lush open space that connects the hills of Mount Faber Park, Telok Blangah Hill Park and Kent Ridge Park.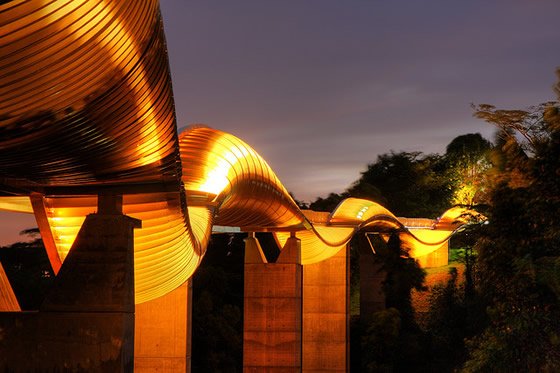 What makes this pedestrian bridge unique is its stunning wave-like structure made up of seven undulating curved steel ribs that alternately go above and below its deck. The curved ribs form alcoves that function as shelters with seats within, making them nice places to hang out. Thousands of yellow balau wood slats were used to compose the deck.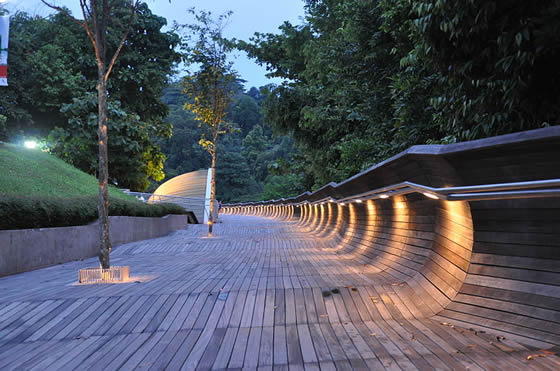 Smoothly integrated into the landscape, the Henderson Waves Bridge provides a great outdoor experience, as you can walk through the top of the forests and see a rich variety of flora and fauna, including birds in their natural habitats. It is also one of the best spots in Singapore to catch panoramic views of the city, harbor and the Southern Islands. The bridge takes on a different look at night, when it is illuminated with attractive LED light from 7pm to 2am daily.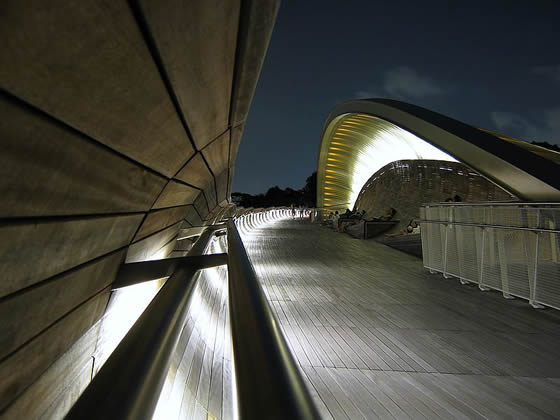 Address: Henderson Road, take the staircase up to Mount Faber Park
Where to stay: Plenty of options on the internet, but you can search on Hotels Combined of Singapore
Click Here to See Henderson Waves Bridge on Google Maps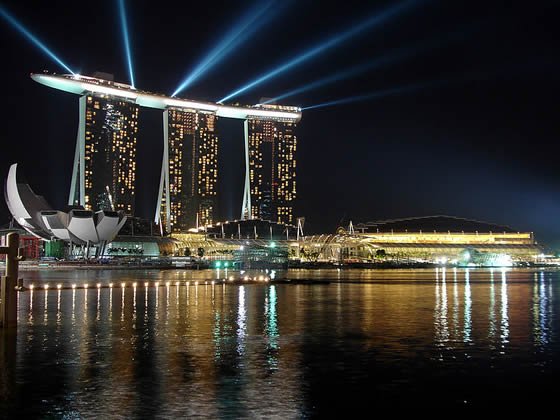 Return to Top Places in Singapore