7 – Science Center Singapore
Science Centre Singapore holds the largest collection of educational materials devoted to science in the country. There are more than 1,000 exhibits in 14 galleries that offer interactive fun and covers a wide range of topics related to science, technology and mathematics, such as The Human Body, DNA, Energy, Viruses, Marine Life, the Solar System and Climate Change, plus newer sci-fi-esque exhibitions. It truly makes science and technology an inspiring and fun experience for children of all ages.
Science Center Map and Location
15 Science Centre Road, Singapore 609081
---
8 – Indoor Trampoline Parks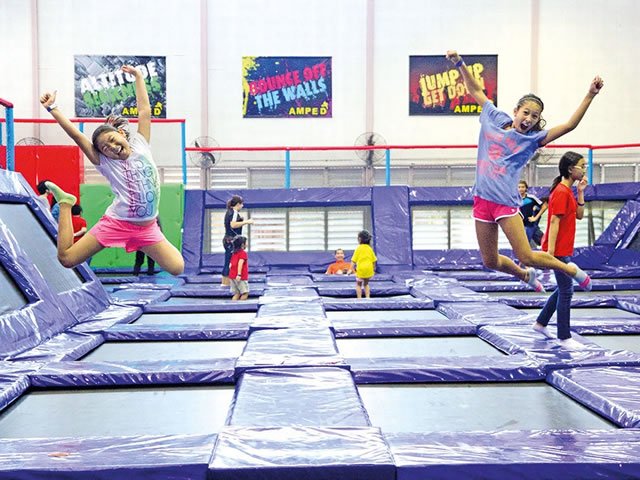 Trampoline is one activity that the entire family can participate together. There are several trampoline parks in Singapore to choose from: Amped in River Valley and Jurong, Skyhigh in Serangoon Gardens, and Zoom Park in Pandan Gardens. These indoor bounce parks have loads of interconnected trampolines that cover the floors and line the walls of the studios. There's no limit to the tricks kids can perform: back flips, splits and all kinds of crazy spins in the air. Children will love to exhaust themselves jumping between the trampolines and launching themselves into foam polls.
Amped SIngapore Sky High Zoom Park Asia
---
9 – KidsStop
KidsStop is a learning playground that takes children through a discovery of both the natural and man-made world. Its main purpose is to stimulate children imagination, curiosity and interest in science in a fun and interactive way. The 3,000-sqm area comprises of 4 main interactive zones: Imagine, Experience, Discover and Dream. The Imagine Zone uses the innovative role-play concept. The Experience Zone encourages kids to appreciate art and nature through hands-on experiments. The Discover Zone introduces children to Science, Technology, Engineering and Math. And the Dream Zone features a two-storey climb structure and a 7-meter long slide. At KidsStop children can build their own city, pretend to pilot an airplane, be a singer, experience being recorded for a TV broadcast, go shopping at the supermarket, play chef, interact with plants and animals, play doctor and learn more about the various parts of the Human Body, work as a paleontologist, digging for dinosaur bones, among many more hands-on activities.
Useful Information
Opening Hours: First Session: 9.30am – 1.30pm (Last admission: 12.45 pm) / Second Session: 2.00pm – 6.00pm (Last admission: 5.15pm)
Admission: S$13 Adult / S$23 Child
Age: Between 18 months and 8 years old
Official Website: KidsStop
Nearby Accommodations: Hotels in Jurong – Singapore
KidsStop Map and Location
21 Jurong Town Hall Rd, Singapore 609433
---
10 – Madame Tussauds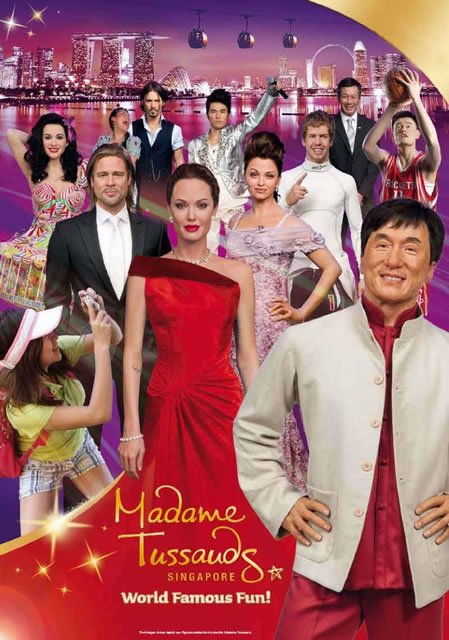 Madame Tussauds, the world's most famous collection of Waxwork models, is also on Singapore, on Sentosa Island. There you can photograph and pose with your favorite waxed versions of celebrities from the world of sport, music, cinema and history, like Brad & Angelina, Madonna, David Beckham, Oprah and many more.
Useful Information
Opening Hours: Mon to Fri: 10am to 6pm – Sat, Sun & public holidays: 10am to 7.30pm
Ticket Prices: S$29 Child (3-12 years) – S$39 Adult
Official Website: Madame Tussauds
Nearby Accommodations: Hotels in Siloso Beach
Madame Tussauds Map and Location
40 Imbiah Rd, Singapore 099700
---
11 – Alive Museum in Singapore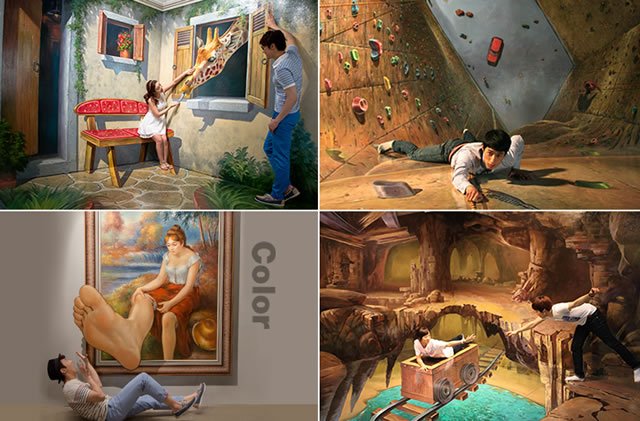 Located at Suntec City, Alive Museum is a 10,000 square feet optical illusion museum. It is filled with over 80 interactive tricks and digital art, including world-famous paintings and personalities, superheroes and animals. This unusual museum allows visitors to have a fun and immersive experience as their photographs turn 3D in nature. It is definitely a place where you and your kids will have plenty of hilarious photo opportunities.
Alive Museum in Singapore Map and Location
Suntec City Mall #03-372 (between Towers 3 & 4) Singapore 038983
---
12 – Snow City
At Snow City, kids and their parents can experience a winter getaway all year round in tropical Singapore. Designed for children, the Snow Play Area is a playground with plenty of snow for a snowman or snowball fights, an igloo to explore and an ice gallery that features more than 20 intricate ice sculptures and mini ice slides. The 60-meter long and 3-storey high Snow Slope is the venue for snowtubing (slide down the slope sitting on an inflatable tube). Kids will also love the Snow City's 5 cute mascots: Oki – the inuit boy, Nooka – the polar bear, Suki – the magical snowy owl, Ila – the husky and Koko – the fox. Winter jacket and boots are provided with purchase of admission ticket. But since the temperature of the place is maintained below zero degrees Celsius, you'd better dress for really cold weather, with multiple layers of sweaters, pants, gloves and hat.
Useful Information
Opening Hours: Daily from 10.00am to 6.00pm (Last admission 5.00pm) / School & Public Holidays from 10.00am to7.00pm (last admission at 6.00pm)
Ticket Prices: S$18/hr
Official Website: Snow City
Nearby Accommodations: Hotels in Jurong – Singapore
Snow City Map and Location
21 Jurong Town Hall Road, Singapore 609433
---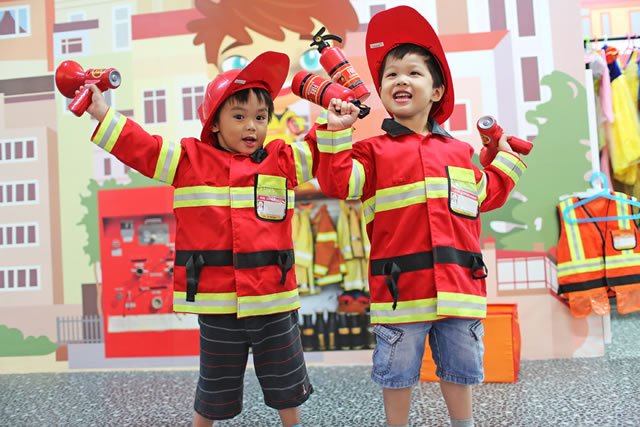 Return to Top Fun Places in Singapore for Kids