The Marina Barrage is a dam located across the 350-metre wide Marina Channel built to create Singapore's first freshwater urban reservoir. It now acts as a water source, flood control and a new lifestyle attraction. The view of downtown Singapore from the bridge holding the dam offers a great photo opportunity.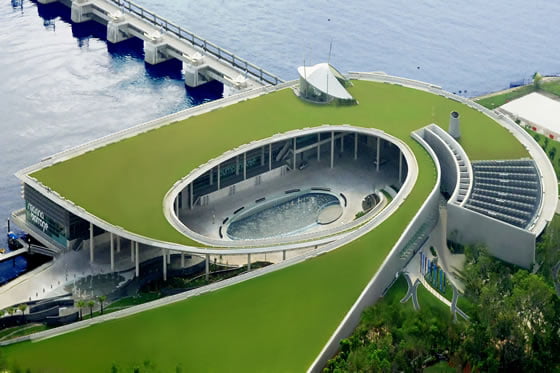 As the water in the Marina Basin is unaffected by the tides, the water level is kept constant, making it ideal for all kinds of recreational activities such as boating, windsurfing, kayaking, dragon boating etc.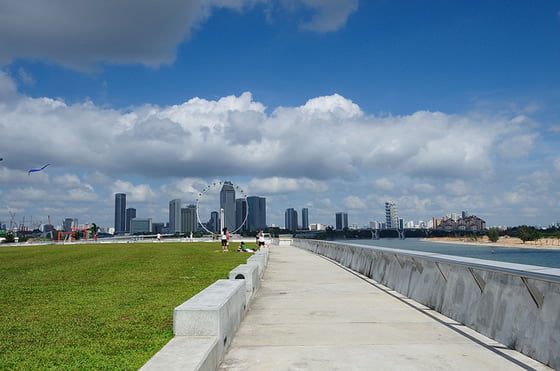 One of its highlights is the Green Roof at the Marina Barrage Visitor Centre, which is about the size of four football fields. The landscape roof not only provides cover over the structures below, but also provides public access as an open recreational park. From there you can enjoy a panoramic view of Singapore's city skyline and open sea. Inside the Visitor center, the galleries are beautiful to look at and informative as well.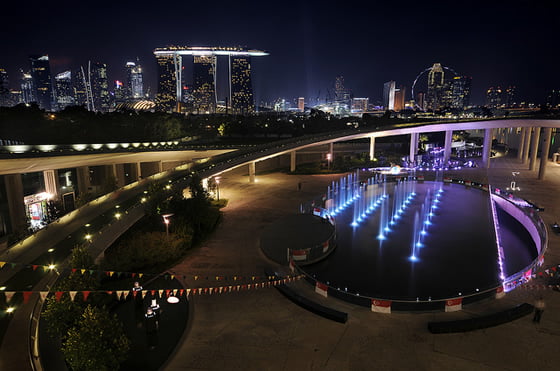 Another attraction is the colorful fountains that pump water from the ground. There is plenty of space in the water area, so is possible to run trough the fountains and even have a cool splashing time.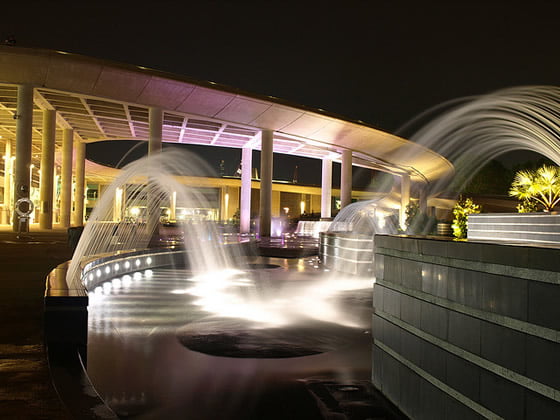 Address: 8 Marina Gardens Drive, Singapore 018951 Opening hours: All day (Information Counter: From 9 a.m. to 9 p.m.)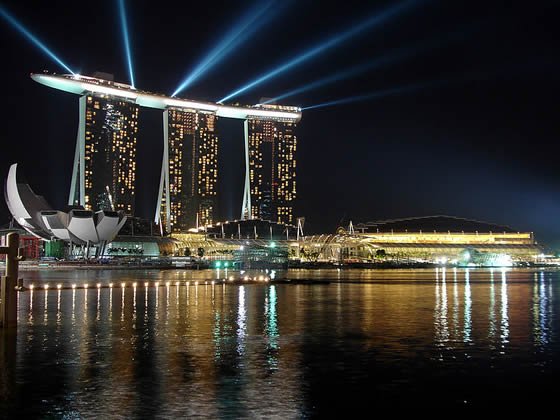 Return to Top Places in Singapore