The Musée du Quai Branly (Quay Branly Museum) features indigenous art, cultures and civilizations from Africa, Asia, Oceania, and the Americas. Opened in 2006, its collection comprises some 300,000 artefacts organised by geographical area, including sculptures, fabrics, statues and jewellery, 3,500 of which are on permanent display. Most of the objects were taken from the Musée de l'Homme (250,000 items from the ethnology laboratory) and the Musée national des Arts d'Afrique et d'Océanie (25,000 items), now closed.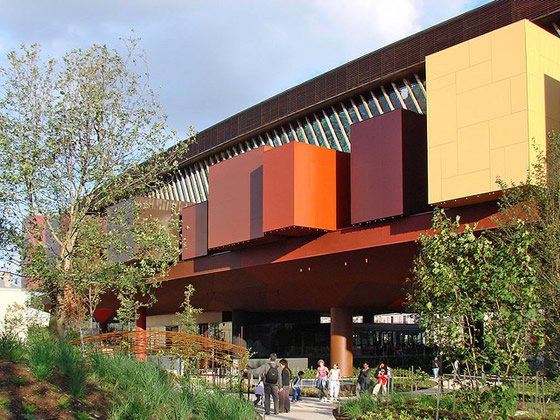 Designed by Jean Nouvel, the museum complex contains several buildings, as well as a multimedia library and a garden. The Musée du Quai Branly resembles a long footbridge, partly covered with wood, and stretching into the trees. It is hidden from view by thick vegetation, and protected from the noise of the quays by a glass palisade. To reach it, you must cross an undulating garden and a 200 metre-long wooden footbridge set on piles designed to create an impression of remote, untamed greenery.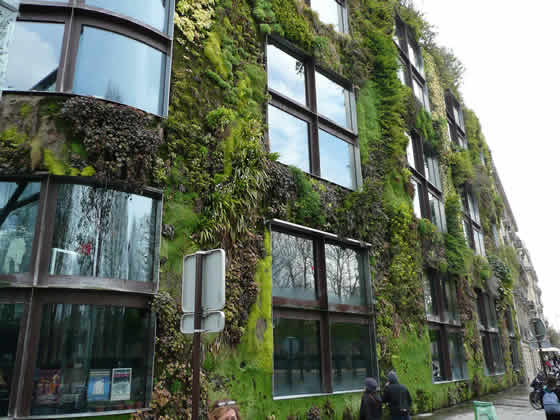 The luxuriant garden is planted with 178 trees including rambler rose, sugar maple, wisteria and magnolia, while the exterior of the administration building is swallowed up by an 800 sq.m. vertical carpet of more than 15,000 exotic plants punctured by big windows.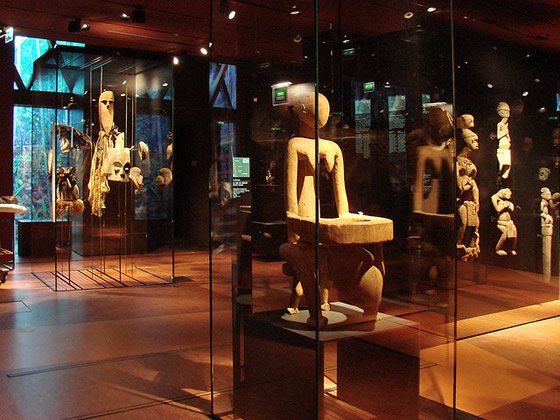 In the building, which is perched on piles, all is curved, fluid, transparent, and mysterious. The architectural ensemble takes in five levels, crowned by a wide terrace with fine views of the Eiffel Tower and Paris. Suspended 'boxes', clearly visible from the outside display works of similar origin and enable visitors to gain further knowledge of a people or a culture. In the center of the exhibition space there is a massive glass column, "The Tower of Music", which extends from the bottom to the very top of the building and contains 8,700 musical instruments.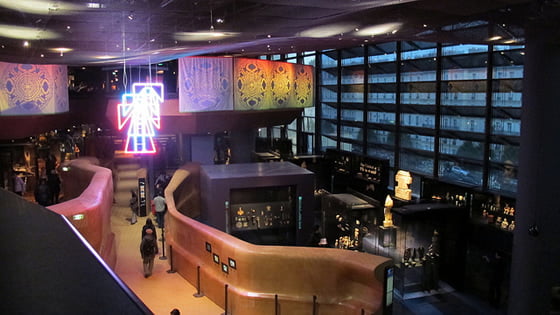 Address: 37, Quai Branly 
75007 – Paris Opening Hours: Tuesday, Wednesday and Sunday from 11am to 7pm, and on Thursday, Friday and Saturday from 11am to 9pm.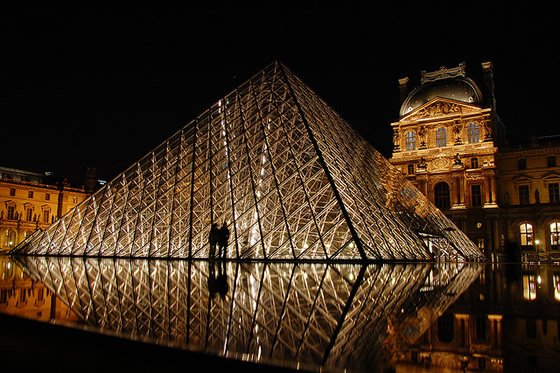 Return to Top 30 Museums in Paris