Compared to temples like Ananda, the Nat Taung Kyaung Monastery (also known as Myoe Daung) is a quite recent building. This wooden monastery was built in the 18th century and is best known by its numerous, detailed and beautiful wood carvings.
The monasteries in Myanmar (Burma) differ from the temples not only by their design but also by the material used on the construction. Unlike the old brick, stone and stucco stupas, the monasteries (like the Nat Taung Kyaung) were generally made of wood.
Although called a monastery, the Nat Taung Kyaung is a complex composed of two monasteries (the main monastery building is about 40 meters tall), numerous pyathats – multi-tiered spire roofs), pavilions, rest houses, and ancillary buildings.
The decoration and most of its elements, like the rosettes and the roofs with beautiful wooden statues, are from the pre-colonial Kon-baung period (1752-1885). The attention to the details when making the wood carvings, plus the lack of big crowds of tourists, makes this monastery a must see if you are in Bagan and look for a quiet place to admire.
If on one side the temples and stupas in Bagan were sites of public veneration and worship, on the other side, the monasteries were places of residence for monks who had little or no income and were expected to accept their given conditions.
Researchers and archeologists believe that the Nat Taung Kyaung is a 200 years old monastery and, despite its age, it is not just a museum piece to recreate the past; it is a living and working monastery and nowadays few monks and novices still live in Nat Taung Kyaung, which also functions as a school for the younger monks.
Nat Taung Kyaung Monastery Location
Information found mostly on Asian Historical Architecture Website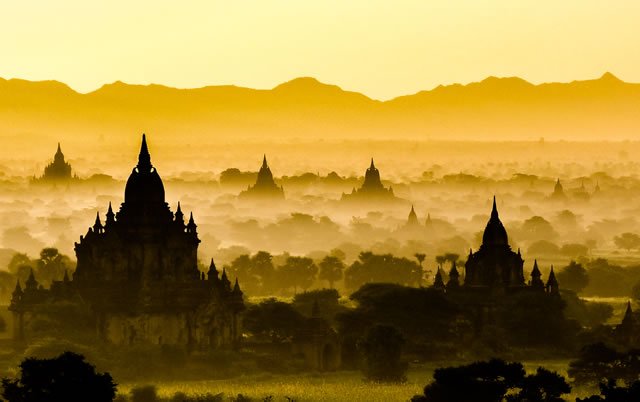 Return to Top Must-See Temples in Bagan