THE SCENERY
Queenstown is a well-known New Zealand destination for international tourists nestled on the shores of the crystal clear Lake Wakatipu and beneath the majestic New Zealand Alps.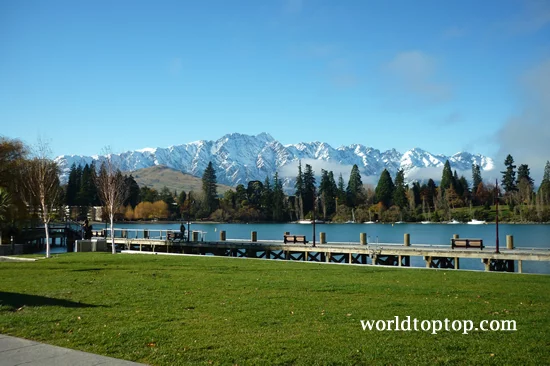 The seemingly quiet and picturesque town is an alpine resort located in south west of New Zealand's South Island is in the heart of some of the most beautiful scenery in the country. It offers spectacular and beautiful views of the nearby mountain ranges, including one of the Queenstown's postcards, The Remarkables.
People say that the place received its name after a local gold digger proclaimed that this town was perfect for Queen Victoria, due to its stunning scenery.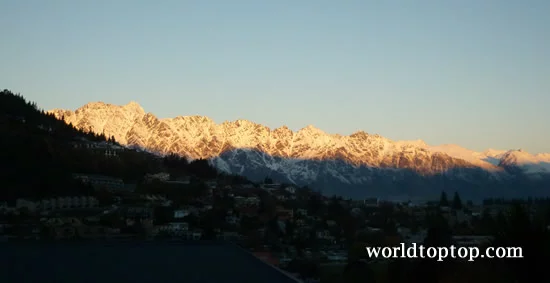 Queenstown and the surrounding area scenery is so "Out of this World" that it contains many locations used in the filming of the Lord of the Rings film trilogy, as well as the 2009 film X-Men Origins: Wolverine and several others.
THINGS TO DO
World-renowned for its adventure tourism, Queenstown earns the title of "Adventure Capital of the World", and this is justified by the concentration of adrenalin-based activities on offer and the fact that it is where modern bungy jumping was developed, although it is becoming commonplace all around the world.
The town provides a wonderful range of interesting tourist attractions and activities to do no matter what the season, on lake, land or in the air. Most of them can be experienced all year round in Queenstown, and in winter and early spring (June to October) the region has some of the best skiing and snowboarding conditions in the world and offers four main mountain skifields (Cardrona Alpine Resort, Coronet Peak, The Remarkables and Treble Cone).
There you can bungy jump, canyon swing, ski or snowboard, skydive, paraglide, jet boat, kayak, white water raft, jetski, mountain bike, drive quadbikes, horse ride, hike and take a scenic flight.
And if you're into a more relaxed pace, just enjoy the wine taste tours, eat in some world renowned restaurants, play golf on some scenic golf courses, or relax on the great outdoors walks, the scenic flights and cruises, taking in the vast lakes, rushing rivers, and awe-inspiring alpine scenery.
FACILITIES
If you're planning to do several activities, Queenstown has an abundance of tour operators and travel agents that can combine them in packages, making it cheaper. The small town has a good selection of accommodations, ranging from backpacker hostels up to luxury resorts, and a fine range of shops and restaurants as well. There is some great nightlife, due to the amount of tourists, which are in town all year round. Throughout the year Queenstown plays host to a number of events, including the Queenstown Winter Festival and Central Otago Wine and Food Festival. Queenstown is also a great base location to explore the wonders of Fiordland National Park and Milford Sound, the colorful historic mining town of Arrowtown, and to have a flight experience around the Southern Alps and the nearby glaciers.