The Singapore Botanic Garden occupies a land area of 52 hectares and some of the attractions include the National Orchid Garden, the Ginger Garden, and the Evolution Garden. It is the only botanic garden in the world that opens from 5 a.m. to 12 midnight every single day of the year.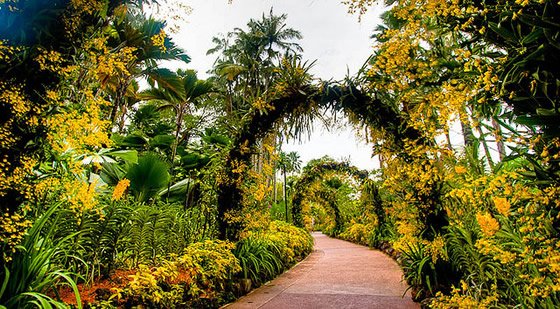 The National Orchid Garden is the main attraction within the Botanic Gardens, stretching over 3 hectares, it has a collection of more than 1000 species and 2,000 hybrids of orchids, with about 600 species and hybrids on display. It also contains the largest display of tropical orchids in the world. Displaying over 60,000 colorful orchids against contrasting tropical foliage, the garden's colors keep changing round the year.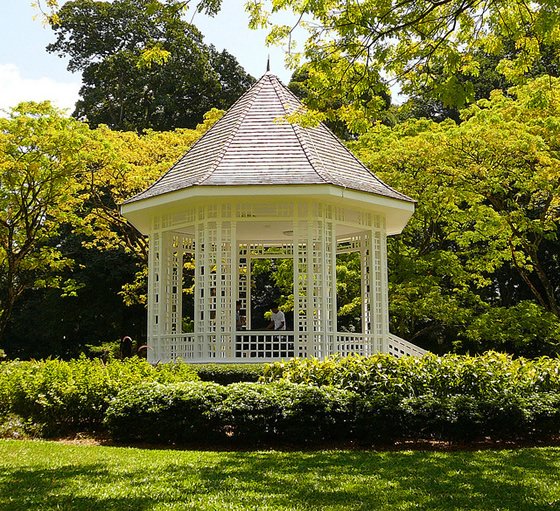 The garden is also home to the Bandstand, an octagonal shape structure built in 1930 that remains a prominent landmark, the interesting statues of the Girl on a Swing, Girl on a bicycle and Lady on a Hammock, symbolizing youth and fun of living, and dedicated to the Singapore's children and the Swiss Ball Fountain, a granite ball weighing 700kg with a diameter of 80cm resting on to 3 tonnes basal block and kept afloat by strong water pressure through the basal block. The constant spinning of the ball represents people striving for excellence.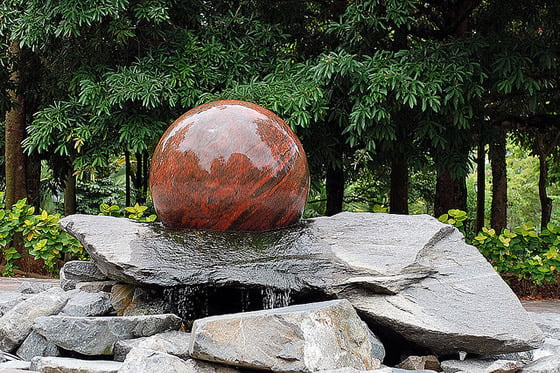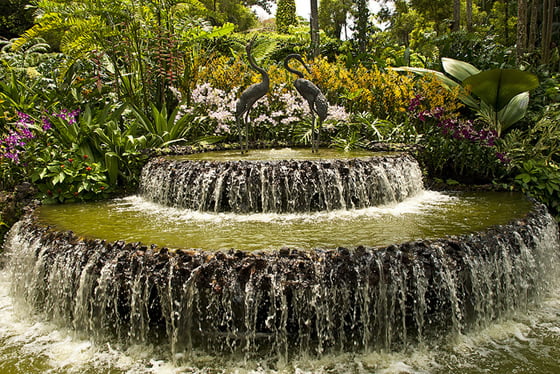 Address: 1 Cluny Road, Singapore 259569 Opening hours: Singapore Botanic Gardens: Daily from 5 a.m. to 12 midnight. | National Orchid Garden: Daily from 8:30 a.m. to 7 p.m. Admission fees: Botanic Gardens: Free National Orchid Garden: Adults: S$5.00 | Students and Senior Citizens above 60 years: S$1.00 | Children (12 and below): Free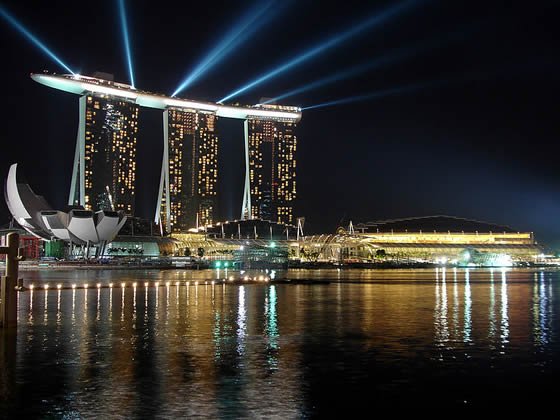 Return to Top Places in Singapore