The Musée du Louvre or officially Grand Louvre (in English, the Louvre Museum) is a must stop for those going to Paris. It is a retreat that appeals to both lovers of art, as well as to common people, who after a day touring the museum become art lovers.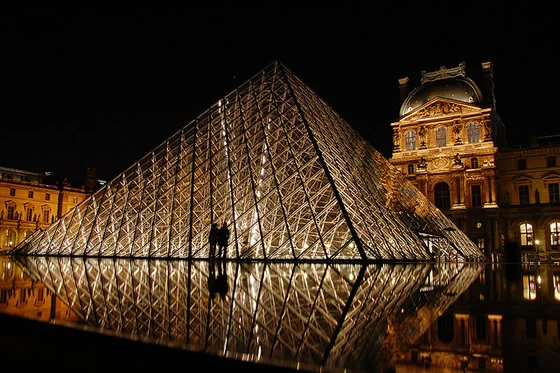 It is one of the greatest art museums in the world, with representative examples from almost every civilization on Earth. Nearly 35,000 objects from the 6th century BC to the 19th century are exhibited over an area of 60,600 square meters (652,300 square feet). It exemplifies traditional French architecture since the Renaissance, and it houses a magnificent collection of ancient and Western art. Among these pieces of art are the famous Mona Lisa, the Venus de Milo and the Winged Victory of Samothrace.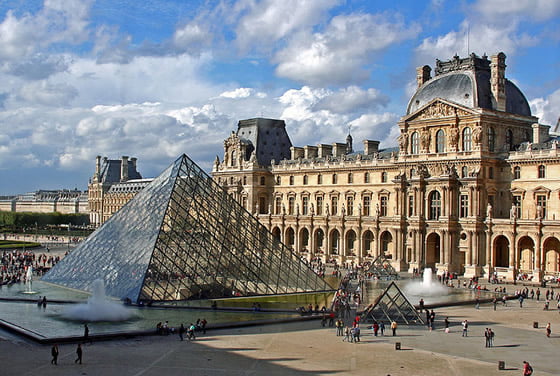 The Louvre is divided in eight departments: Near Eastern Antiquities; Islamic Art, Paintings; Egyptian Antiquities; Sculptures; Prints and Drawings; Greek, Etruscan, and Roman Antiquities and Decorative Arts. Housed in the Louvre Palace (Palais du Louvre), the museum's building is divided into four sections: the Sully, Denon and Richelieu Wings, which are respectively to the west, south, and north of the Pyramid, arranged like a horseshoe. Each wing has three floors above ground, and one – the Entresol level – below ground. The fourth section is the Hall Napoléon, the space beneath the Pyramid, which is now the official entrance to the large reception hall beneath.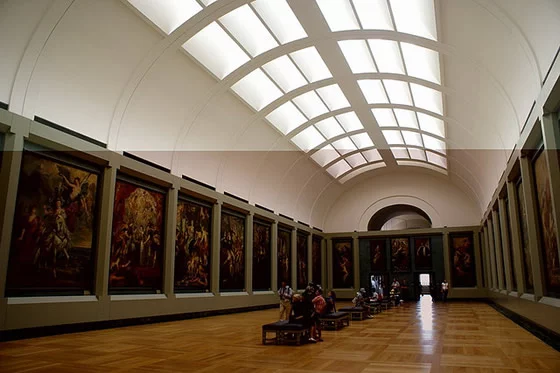 The giant 21-meter-glass Pyramid that rises from the center of the Cour Napoléon was inaugurated in 1989 and contrast to the ultramodern against the palace's classical lines. It allows sunlight to shine on the underground hall, which has temporary exhibition areas, a bookshop, restaurants, auditoriums and the shopping centre Carrousel du Louvre.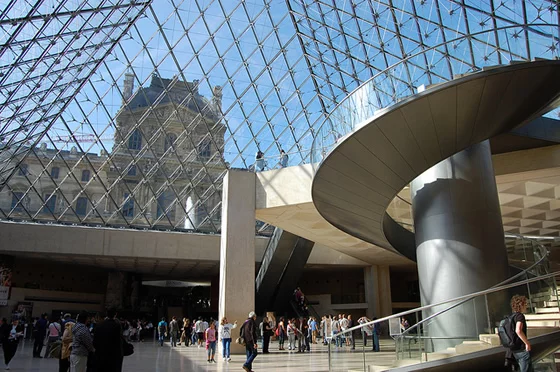 The Louvre Palace was originally built in the 12th century as a fortress to defend Paris against Vikings attacks. Its remnants are still visible, although the old castle was demolished for the construction of a royal residence, the first building that was extended many times to form the present one.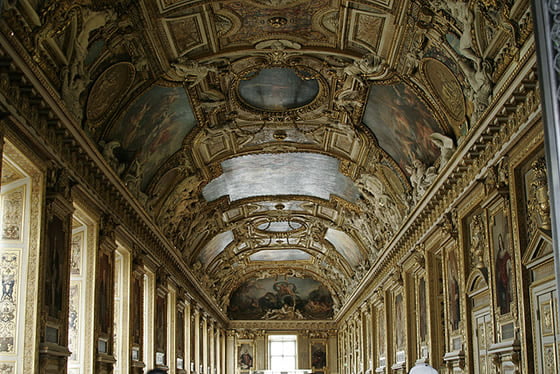 At the beginnings, the museum's treasures were only for the private pleasure of the kings and their court, and only in 1793 it was opened to the public.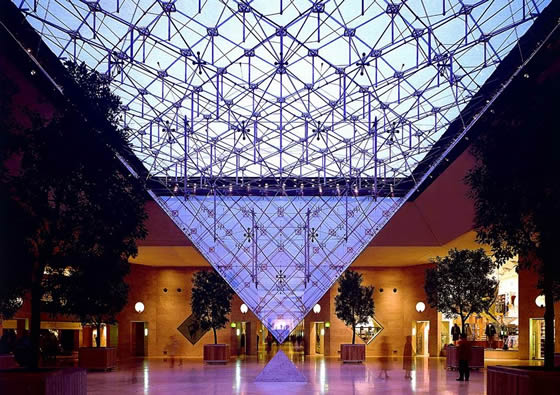 Address: Musée du Louvre – 75001 Paris Opening Hours: Monday, Thursday, Saturday, and Sunday: from 9 a.m. to 6 p.m. Wednesday and Friday: from 9 a.m. to 10 p.m. Closed on Tuesday Entrance fee: €10 for a full-day access to the Louvre, except for temporary exhibitions in the Hall Napoléon. Also valid for the Musée Eugène Delacroix.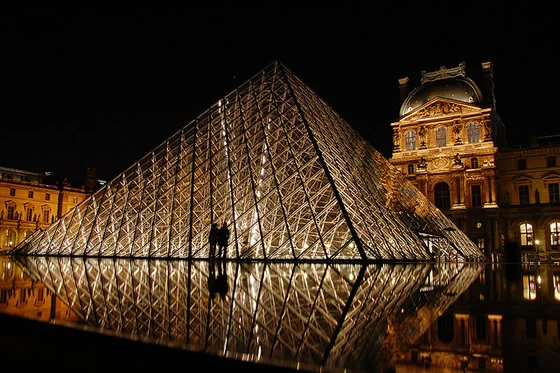 Return to Top 30 Museums in Paris