The Buddha Tooth Relic Temple and Museum is a four-storey Buddhist temple and museum complex that rises up at the heart of the Chinatown district in Singapore. The temple is based on the Tang dynasty architectural style and built to house the tooth relic of the historical Buddha, which is claimed that was found in 1980 in a collapsed stupa in Myanmar.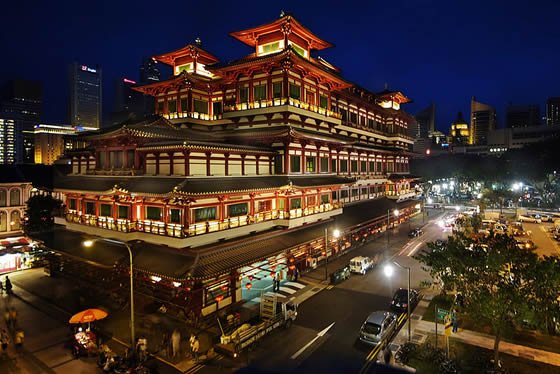 From outside the temple is grand, inside it is richly ornate and colorful, but the most significant feature of the temple is the two-meter tall solid gold stupa that weighs 420 kg located at the top floor, in the Sacred Light Hall. It is the Sacred Buddha Tooth Relic Chamber, which is the repository of the sacred Buddha tooth.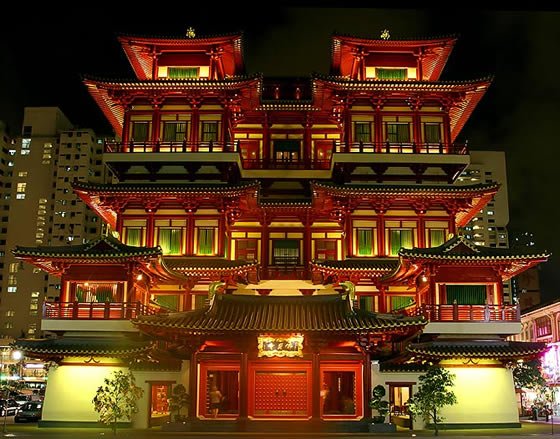 Only the monks have access to the inner chamber. However visitors are able to observe it from the viewing gallery twice a day, at 9:00 am to 12:00 noon and again at 3:00 pm to 6:00 pm, during the ceremonies conducted by the monks.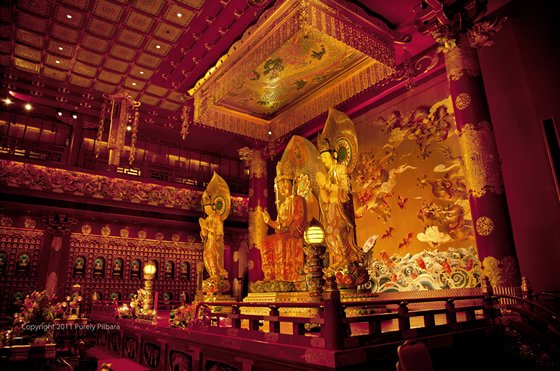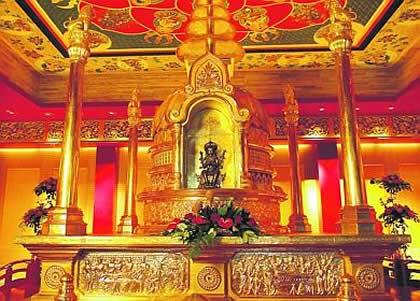 Address: 288 South Bridge Road, Cingapura 058840 Opening hours: Daily from 7 a.m. to 7 p.m. Chanting of the "Great Perfection of Wisdom Sutra" timing: 9 a.m. and 4 p.m. Viewing of Sacred Buddha Tooth Relic timing: 9 a.am. and 6 p.m. Evening Closing Ceremony – Drum, Bell and Board Ritual timing: 6:15 p.m.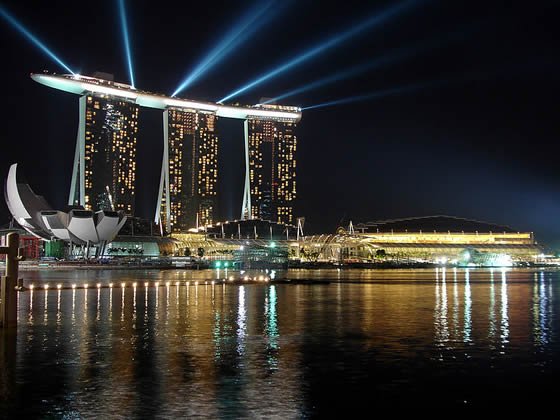 Return to Top Places in Singapore