The Catete Palace (in Portuguese: Palácio do Catete) is an urban mansion, once Brazil's presidential palace, which now houses the Museu da República (Museum of the Republic) and a theatre.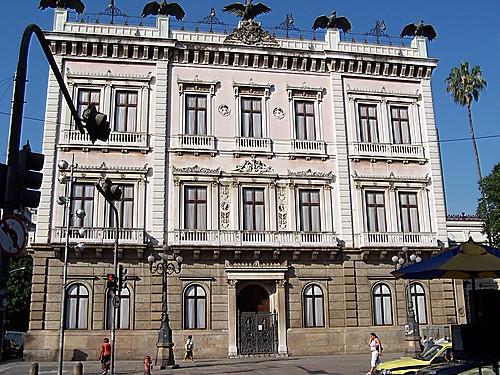 The property (several buildings and a large garden) is a prime example of neoclassical architecture in the country.  It has a pink granite and marble façade and portals framed by white marble. Bronze eagles soar on the top of its front building.
Inside, the luxury and variety of theme rooms, which are decorated with all kinds of motifs from different styles, stand out. The Hall draws attention to the grandeur of the sequence of the six marble columns leading to the main staircase.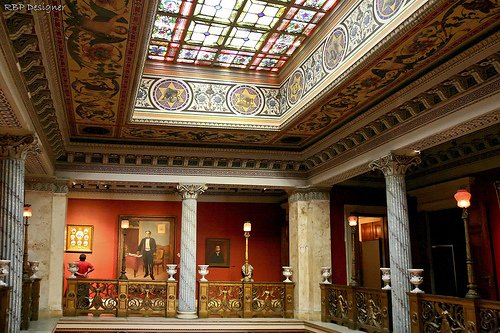 The rooms exhibit antique French and Brazilian furniture, numerous paintings on the walls and ceiling, as well as sculptures, chandeliers and porcelain of the nineteenth and twentieth centuries.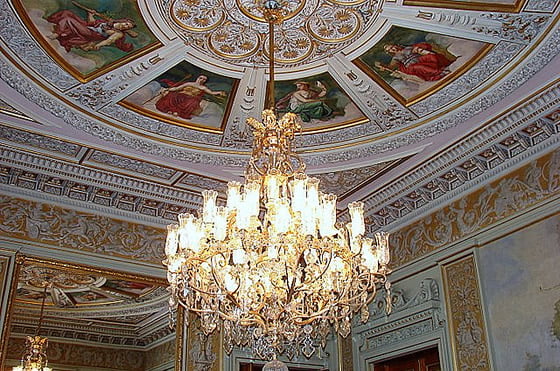 On the third floor the gallery surrounds the entire center of the building and allows a closer view of the skylight composed of 266 pieces and decorated by a stained glass window that gives a nice color to the natural light that invades the Palace.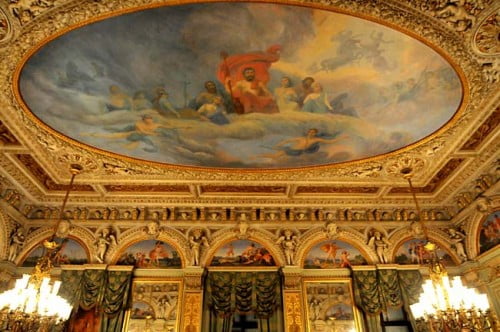 The Palácio do Catete is part of a magnificent landscaped park with reflecting pools, lakes, caves, bridges, and romantic and fantasy landscape elements. Throughout the gardens you can also see a fountain, a bandstand and some statues.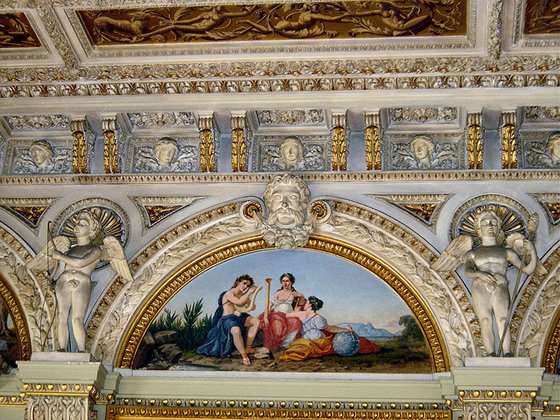 The palace also runs a café, a bookstore, a cinema and the Museum of Folklore.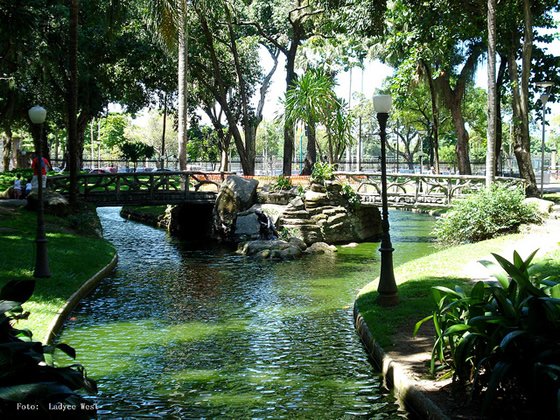 Address: Rua do Catete, 153 – Catete – Rio de Janeiro
Opening Hours: From Tuesday to Friday from 10 am to 5 pm – Sundays and Holidays from 2 pm to 6 pm.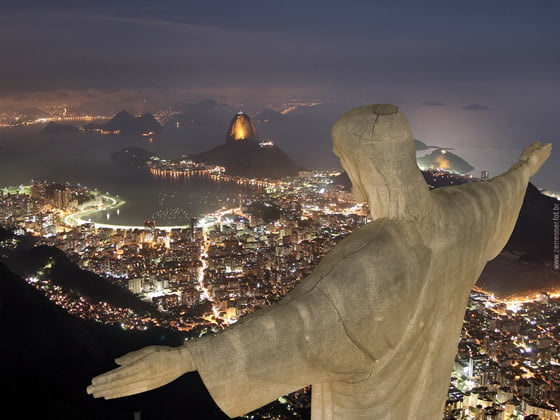 Return to Top Places in Rio de Janeiro