The Christ Redeemer (in Portuguese, Cristo Redentor), a monument of Jesus Christ, is a symbol of Christianity that became one of the most internationally recognized icons of Rio de Janeiro and Brazil.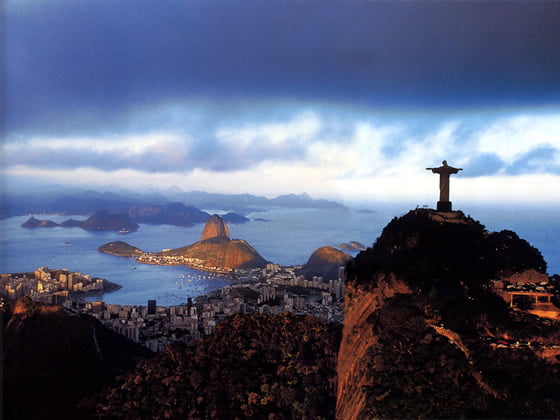 It is the second biggest statue of Christ in the world with 38 meters high, and 710 meters of the Corcovado Hill, and 30 metres (98 ft) wide. It weighs 635 tonnes, and is located 709 meters above the sea level at the peak of the Corcovado Mountain in the Tijuca Forest National Park overlooking the city.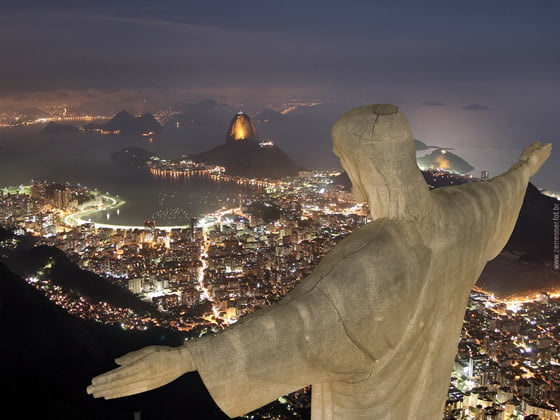 It was inaugurated in 1931, after nearly five years of work, and since 2003 it counts on three glass-sided panoramic elevators, each able to carry 13 people, and four escalators. Thus, there is no longer the need to climb 220 steps of stairs that lead to the statue's feet.
Elected one of the new Seven Wonders of the World in 2007, the Christ Redeemer has a privileged panoramic view of Rio de Janeiro offered from its belvedere. The summit is reached by an electrified train that leaves every 30 minutes from the station on Rua Cosme Velho. The 20-minute train ride provides a nice ride through the tropical forest, the world's largest urban forest, along a steep and winding set of tracks.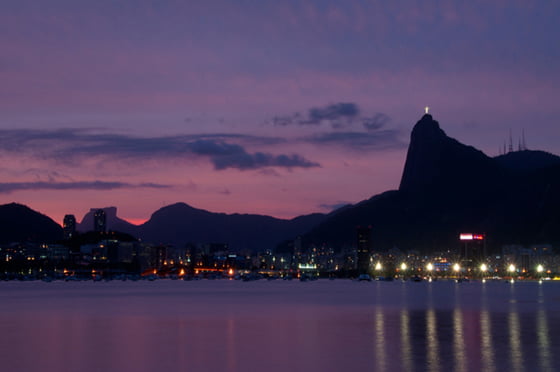 Useful Information
Address: Estrada de Ferro Corcovado – Rua Cosme Velho, 513 – Cosme Velho – Rio de Janeiro
Opening Hours: Train Services available daily, from 8:30 am to 6:30 pm, each 30 minutes.
Place to stay: From almost any hotel in Rio de Janeiro you can easily get there, but since this is not the only attraction you may want to experience there, you should be good with hotels near the city centre like the Belmond Copacabana Palace or you can find other options nearby on this link Hotels in Copacabana.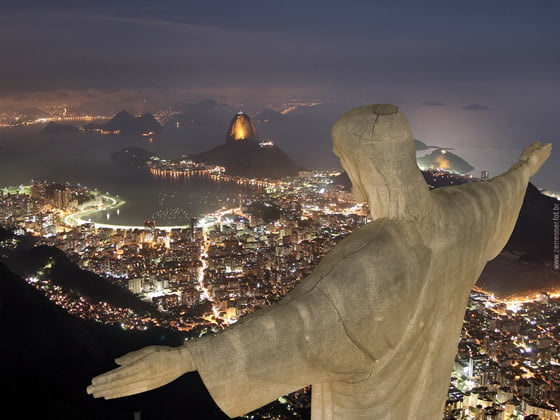 Return to Top Places in Rio de Janeiro