Built in the 11th century, the Gawdawpalin Pahto is one of the largest temples and, the second tallest temple in Bagan. In fact, it looks like a slightly smaller version of Thatbyinnyu, the tallest temple.
Its design resembles not only the Thatbyinnyu but also the Htilominlo and Sulamani temples, with its construction starting right after this Sulmani's completion.
The temple is a two storey building, 55-meters-tall (180 feet). The lower part is composed by three terraces, and is surrounded by a corridor that contains a Buddha image on each of the four sides. The upper and smaller part, with four terraces, contains one Buddha image. On the top you will find a square tower, a conical spire and an umbrella
As in the other temples built at the same time, a sikhara (an Indian style tower), and an umbrella top the Gawdawpalin Temple.
Gawdawpalin Temple Location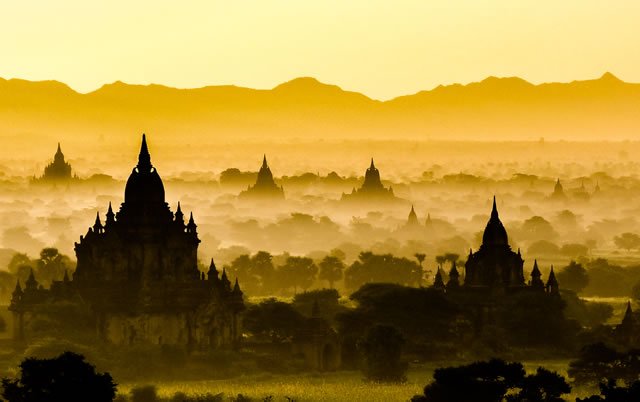 Return to Top Must-See Temples in Bagan