Completed in 1676, the impressive building complex of Les Invalides, officially known as L'Hôtel National des Invalides (The National Residence of the Invalids), is a masterpiece of French classical architecture.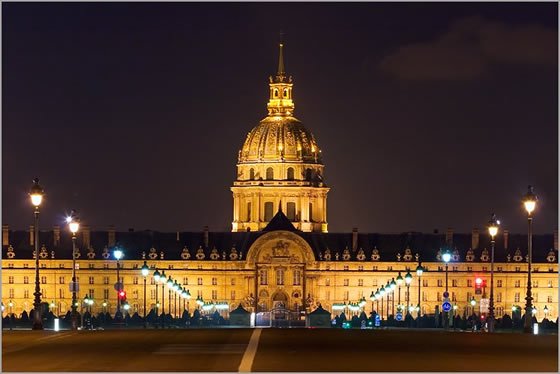 Originally built as a hospital and retirement home for disabled soldiers by Louis XIV, it now houses the Napoleon's tomb, the Musée de l'Armée, the Musée des Plans-Reliefs, which displays detailed scale models of French fortresses and fortified cities, the Military Museum of the Army of France, and the Musée d'Histoire Contemporaine, all relating to the military history of France.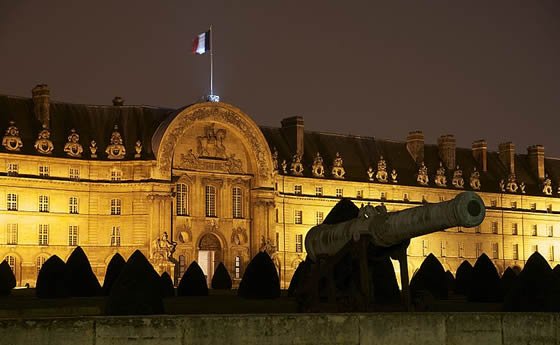 Les Invalides is a stunning building with a 196-meter long (643 ft) front facade facing the Seine River. The whole complex features 15 courtyards, the largest being the Cour d'Honneur (Court of Honor), which is used for military parades.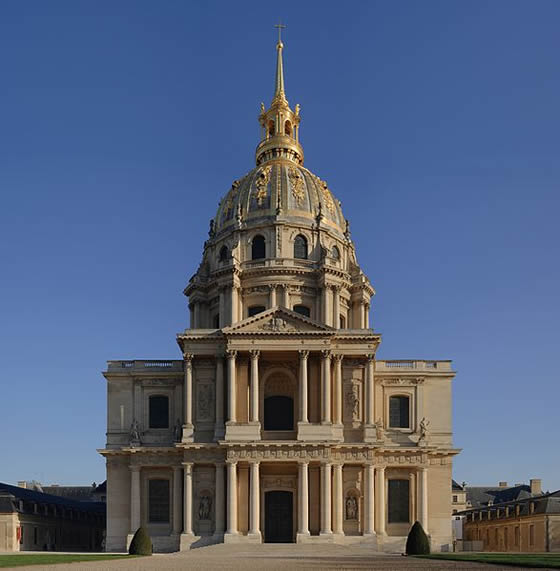 A church topped by a 107-meter high (351 ft.) real gold dome, the Dôme des Invalides, houses the Napoleon's tomb.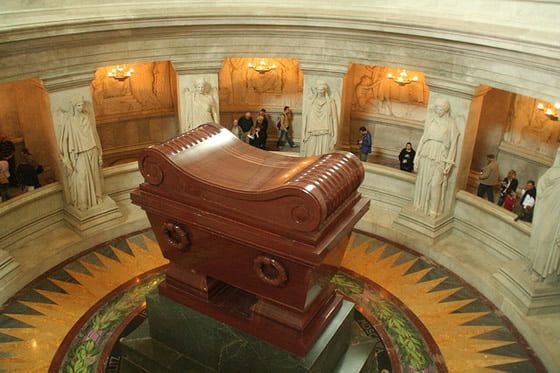 Opened in 1905, the Musée de l'Armée (Army Museum) places itself among the greatest art and military history museums in the world. Today, it holds 500,000 artifacts, including weapons, armour, artillery, uniforms, emblems and paintings, exhibited in an area of 12,000 m².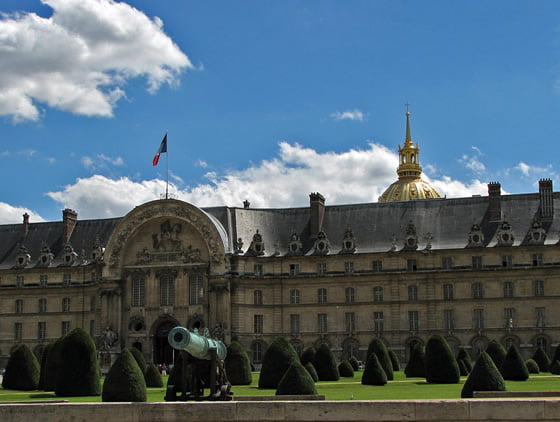 The permanent collections are organized into "historical collections", representing a chronological tour from ancient times through the end of World War II.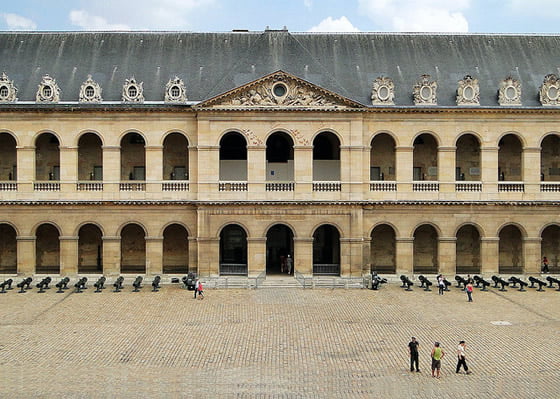 Address: Hôtel National des Invalides
- 129 Rue de Grenelle, 75007 Paris Opening times: Daily – Winter from 10 a.m. to 5 p.m. – Summer from 10 a.m. to 6 p.m. Entrance fee: 9 €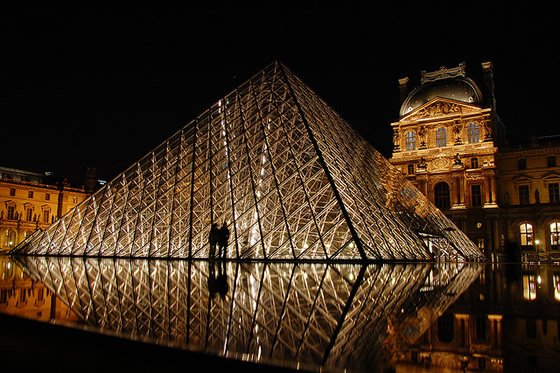 Return to Top 30 Museums in Paris