The Pompidou Centre houses Europe's most important museum of modern art, the Musée National d'Art Moderne, and one of the world's most significant art galleries. It also consists of a vast public library, a centre for industrial design, a centre for music and acoustic research, a bookshop, a cinema and performance halls, a restaurant and a panoramic terrace.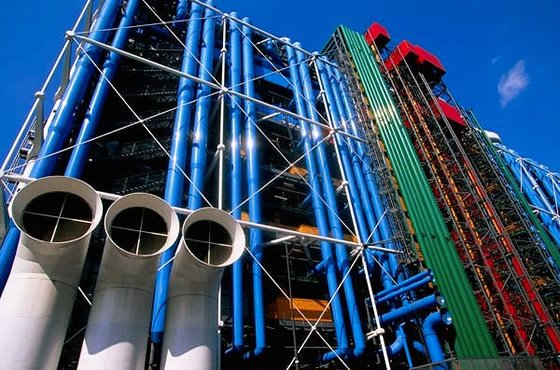 Some of the art movements represented within the Pompidou Center are Fauvism, Cubism, Surrealism and Abstract Expressionism. The museum has 50,000 works, including paintings, sculpture, drawings, and photography, which cover a broad spectrum of 20th century arts. Officially opened in 1977, it is named after Georges Pompidou, the President of France from 1969 to 1974, who wanted to create an original cultural institution in the heart of Paris completely focused on modern and contemporary creation.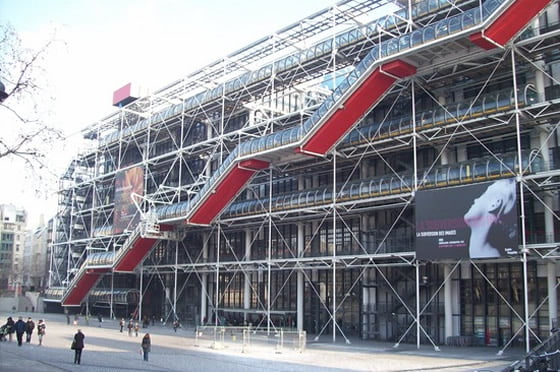 The building was designed by Renzo Piano and Richard Rogers, whose architecture broke with conventions by moving functional elements such as escalators, water pipes and air conditioning to the outside of the building, freeing interior space for the display of art works. Colour-coded ducts and pipes are attached to the building's west façade: blue for air, green for fluids, yellow for electricity cables and red for elevators. The transparency of the west main façade allows people to see what is going on inside the centre from the 'Place Georges Pompidou' or 'Place Beaubourg', a vast esplanade where mimes, street portraitists and entertainers animate large crowds. The construction of the high-tech Pompidou building ran into a lot of opposition, but when the museum opened in 1977, it became an instant success, making it one of the most visited attractions in Paris. In 1997, 70,000 m² of the building were renovated and 8,000 m² added, mainly to display collections.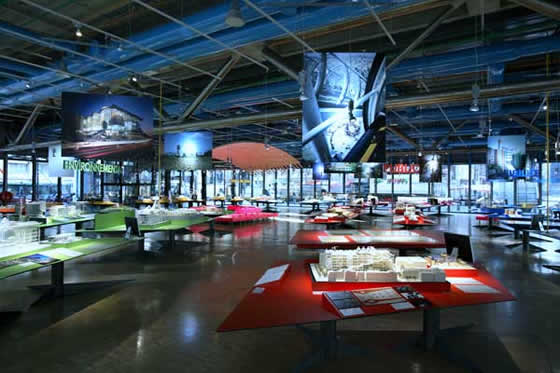 Address: Place Georges Pompidou, 75004 Paris Opening Hours: Every day except Tuesdays from 11 am to 9 pm Entrance fee: €12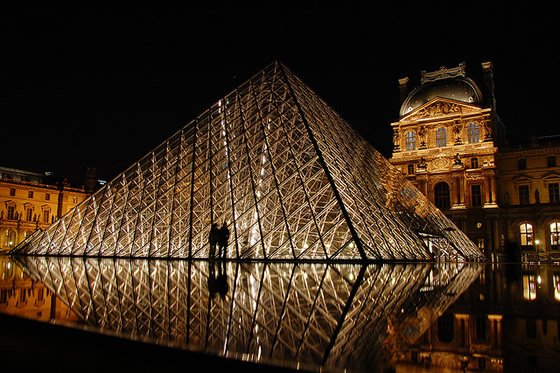 Return to Top 30 Museums in Paris