The Quinta da Boa Vista (English: Park of the Nice View) is a public park of great historical importance in the city of Rio de Janeiro. The park was part of the gardens of the São Cristóvão Palace, the residence of the Emperors of Brazil in the 19th century.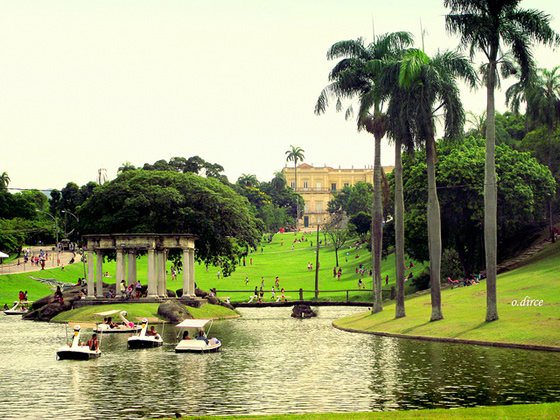 The building of the old palace hosts now the National Museum, with collections on natural history, ethnology and archaeology. Visitors can also see a few rooms of the ancient Palace with its original painted and stucco decoration, like the Throne Room, the Ambassadors' Room and the room of Empress Teresa Cristina. These rooms still display a couple original pieces but are overall empty. The garden in front of the neoclassical-style Palace follows geometric lines surrounded by brick-lined formed by pilasters also in neoclassical style, which gives extension to the magnitude of the Palace.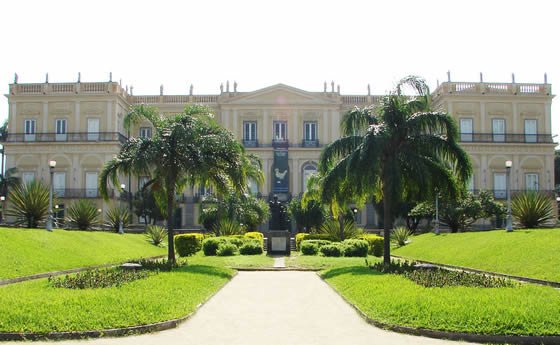 At the main entrance of the Zoo is a monumental English-style gate cast in a kind of clay called "Coade Stone". The park has a total area of 155 square meters in english-style, with large lawns and centenary trees. As you enter The visitor to enter through the side gates, you walk through the Sapucaias Avenue, which is a tree lined path of Sapucaias, and pass through a romantic and picturesque route, which also has lakes, caves and hiding places in the imperial gardens. The park also has a gazebo in a Chinese-style pagoda and in the lake there is a kind of bandstand set in an island with pergola and neoclassical columns connected by a picturesque bridge that imitates a wooden stick. In the lake you can rent swans-shape "paddles" or pedal boats.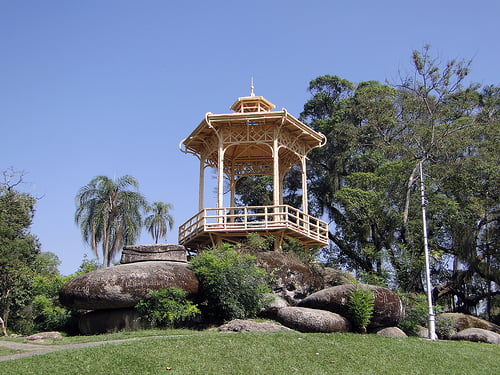 Address: Av. Pedro II, between Rua Almirante Baltazar and Rua Dom Meinrado – São Cristóvão – Rio de Janeiro Opening Hours: Park services available from Monday to Sunday, from 9 am to 5 pm Museum services avaible from Tuesday to Sunday from 10 am to 4 pm. Entrance Fee: Museum R$ 3,00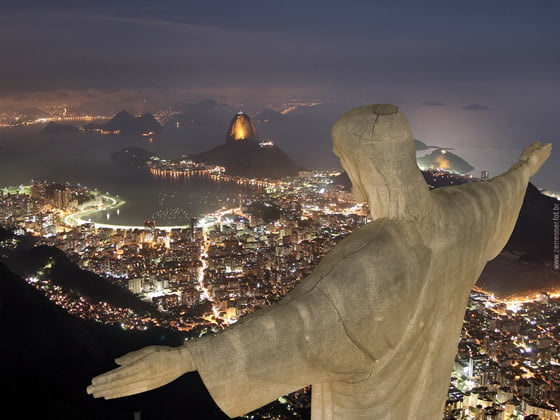 Return to Top Places in Rio de Janeiro