Sentosa Island has a stretch of sheltered beaches of more than two kilometres in length on its southern coast, framed with palm trees, with wide beachfronts and soft sands, divided into three portions: Palawan Beach, Siloso Beach, and Tanjong Beach. These beaches are artificial, reclaimed using sand bought from Indonesia and Malaysia. There are several bars along the three beaches offering food and beverage to visitors.
Siloso Beach is known as the place for outdoor activities such as beach volleyball, canoeing, skim boarding, mountain biking or rollerblading.
Palawan Beach is differentiated by its unique suspension bridge that leads to a small islet off the coast, which is said to be the Southernmost Point of Continental Asia.
Tanjong Beach is the quietest beach among the three Sentosa beaches, ideal for visitors who treasure tranquility and solitude. Addresses: Siloso Beach: Siloso Beach Walk, Singapore | Palawan Beach: Palawan Beach Walk, Singapore 098524 | Tanjong Beach: Tanjong Beach Walk, Singapore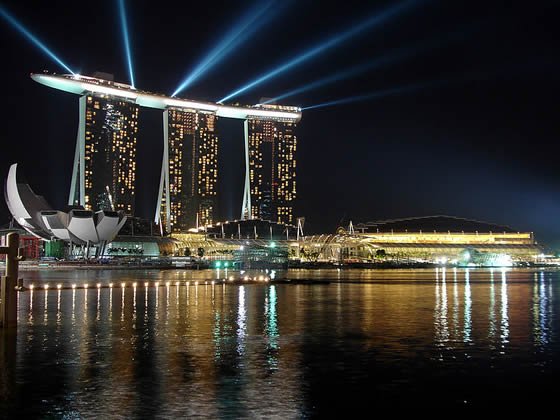 Return to Top Places in Singapore