The Victoria Falls or Mosi-o-Tunya (the Smoke that Thunders) is a waterfall located in southern Africa between the countries of Zambia and Zimbabwe. Victoria Falls is one of the most famous falls on the planet, considered to be among the Seven Natural Wonders of the World. While it is neither the highest nor the widest waterfall, it is claimed to be the largest. This claim is based on a width of 1,708 metres (5,604 ft) and height of 108 metres (354 ft), forming the largest sheet of falling water in the world.
If you like waterfalls, please, don't forget to check our Top Waterfalls In the World 2 🙂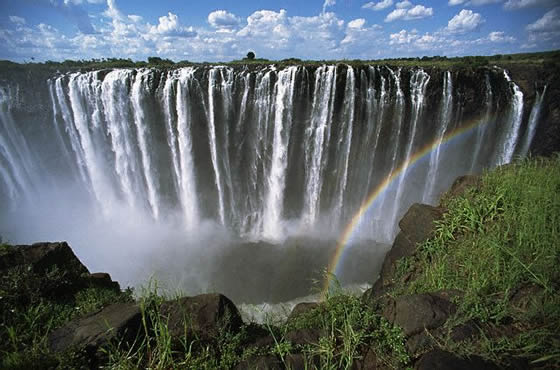 Columns of spray of over 400 metres (1,300 ft), and sometimes even twice as high, can be seen from miles away as it drops into the Zambezi Gorge with an average of 550 million cubic metres of water per minute. The river's flood season is from February to May with a peak in April, when the river becomes a ferocious torrent. In the dry season, the islets on the crest become wider and more numerous.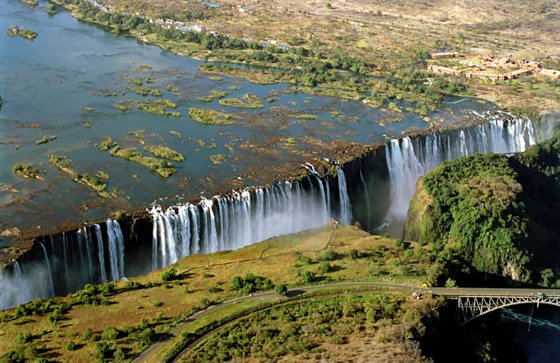 A famous feature of the waterfall is a naturally formed pool known as the Devil's Pool, near the edge of the falls, accessed via Livingstone Island in Zambia. When the river flow is at a safe level, usually during the months of September and December, people can swim as close as possible to the edge of the falls within the pool due to a natural rock wall just below the water that stops their progress despite the current. However, the Devil's Pool is very dangerous, since at least one person dies each year at this place.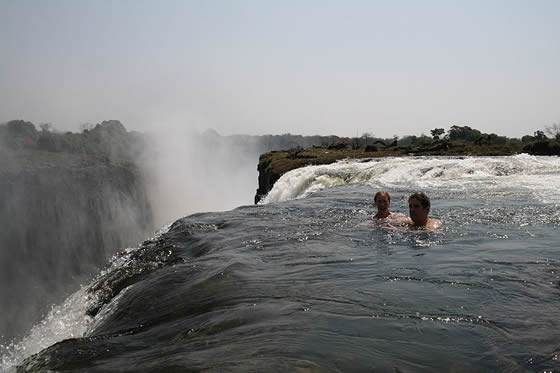 Victoria Falls Map and Location
Victoria Falls National Park – Zambia/Zimbabwe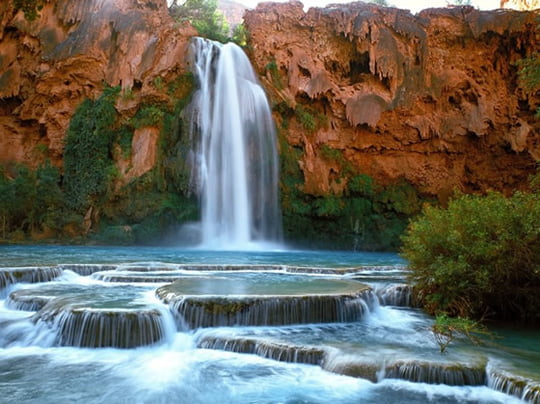 Return to Top Waterfalls in the World